NOTE: This article frankly deals with adult material.
Before you read this article you should read:
Sex, SPOUSES, and the Internet – Part 1: Sexting
Sex, SPOUSES, and the Internet – Part 2: Cyber-Sex…An Introduction
Sex, SPOUSES, and the Internet – Part 3: Cyber-Sex…And Spouses
Sex, SPOUSES, and the Internet – Part 4: Cyber-Sex…And ADULTERY

A recent article recommended by a friend on LinkedIn talked about how "anonymous sex" is expanding among the heterosexual community. Such has long been a part of the homosexual culture but technology is dragging the heterosexual community into such behavior.
What is "anonymous sex"? It is exactly what it sounds like: Hooking up for the purpose of having sex with a person who is, essentially, a complete stranger.
Why is this growing among straight folk? Two words: THE INTERNET!
As we've talked about in earlier parts of this series, the Internet is bringing new and unfortunate capabilities into the home. With the 'Net we can communicate with anyone, and everyone. For married people, this is NOT necessarily a good thing as more and more avenues are developed that facilitate adultery.
Chat rooms were one of the first vehicles on the Information Super-Highway that people used to find "someone, anyone" who could understand or want them. This then developed into the use of Instant Messaging (IM) to connect and have cybersex. Often… it led to physical affairs.
Now, in the 2010's, the web has become the hook-up place of choice. A multitude of "adult dating sites" has arisen. These dates are NOT of the caliber or type that sites such as eHarmony.com and MATCH.com offer. These sites are on the Internet for the sole purpose of connecting people who want to want to engage in sexual activities, either via technology or 1-on-1, in "real space".
As an experiment, for the past month (OCT/NOV 2011) I have had accounts on the #1 and #10 hook-up sites in order to investigate this phenomenon. What I found is shocking (and I am not easily shocked, either)!
First, people are putting both "clean" and "xxx" pictures of themselves on these sites, giving their locations (i.e. city/state), and often their e-mail address. This places them at a significant security risk, as well as a risk to blackmail. Oh, and many of these pictures include their faces as well as the regions "below the neckline".
Second, users of these sites are openly seeking mistresses, sugar daddies/sugar babies, and the like. Some just want to hook up while out of town on a trip. Others want "FWB, NSA" (Friends With Benefits, No Strings Attached) relationships. They are also openly providing detailed information about what they are seeking, regardless of the level of kink, to perfect strangers.
Third (and I was REALLY DISAPPOINTED in this one), people are on these sites looking to hook up and professing their Christian beliefs and love of God. C'mon!!! At least don't hurt the Kingdom while you are online hooking up!!!! I was appalled to see men and women who were posting xxx-rated images of themselves and seeking hook-up, yet were also talking about how important God/Christ is in their lives and how they are "a God-fearing man/woman."
Last, and this was the most shocking to me, was that I RECOGNIZED some of the people in these profiles (male and female)!!! Fortunately, I didn't recognize any from my own church, but I did recognizes some from the community that I live in. I'd even met a couple of people, socially, at school/youth/business events, before this experiment!
All of this behavior screams for the Love of Christ to heal the hearts of those who use these sites. Many are in unhappy marriages. Many are single and just don't want to deal with dating and relationships. Many are hurt and needy and desperate for some sort of connection. They are seeking a "quick fix" for their need to be intimate. They may also be seeking a quick fix for their fetish or sexual fantasies.
Regardless of their goal: THEY NEED CHRIST.
Those seeking anonymous sex are engaged in sin, whether they are single or married. If they are not followers of Christ, this behavior reflects unmet needs that only can be properly met in a Godly marriage.
Does this behavior threaten our church members? You betcha! These sites are advertised all over the Internet, on "legitimate" sites. Some of their tag lines are:
"Life is short…Have an affair!"
"Find a sex partner tonight!"
These types of sites can be tempting to people both in and out of the church who are dealing with marital difficulties, separations (due to relationships, jobs, war, etc.), being "single again", or who are just curious about "what's out there!"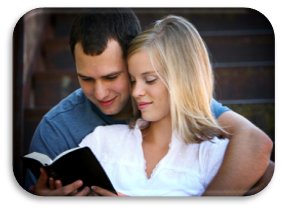 How do we deal with these temptations? We, as Christians and Church leaders, MUST address these attacks on the family and on individuals! Let me provide a strategy:
Preach the Word as it talks about sex, marriage, and purity.
Do this more than 1-2 times/year. (A good rule of thumb is to preach as much or more on these things as you do on tithing/stewardship!)
Directly address the threats that the mis-use of technology poses to the Christian life.
Directly address the issues of adult singles and purity.
Create a culture where those caught in sexual sin can walk out of darkness to approach the Cross (i.e. NO SCARLET LETTERS!)
Educate Church members of all ages on issues surrounding purity and sexuality. Target parents so they can educate and equip their children as they grow up.
Parents must educate children on God's design for sex and sexuality so that children are prepared to resist temptations as they grow up.
Brothers and sisters, Satan is making great inroads via technology and our Culture's obsession with sex and sensuality. We have to step up and proclaim the TRUTH of what the Father has designed and intended, and we have to start now, with Scripture!
What are your thoughts? Share with a comment, below!
Check out these other popular posts:
Help us continue to help you!

Just $1/day ($30/month) WILL make a huge impact for tens of thousands of families…worldwide!!!!
Book a
TECH-SAFE HOME™ seminar for parents by contacting us at:
info@knightsquest.org
or 817.715.4074

Add the

TECH-SAFE YOUTH™ program to educate youth about the Biblical purity in our technologically driven world!

Got a question?Send it in via e-mail!
Subscribe to Blogging The Knights' Quest via:



.
Need articles for your Church Newsletter? Contact us for permission to reprint our articles!
It's

FREE

for Churches and non-profits!
NOTICE: All communications with Knights' Quest are held in strictest confidence, within the limits of the Law.