NOTE:This article frankly deals with adult material.
Before you read this article you should read:
Sex,SPOUSES, and the Internet – Part 2: Cyber-Sex…An Introduction
Marriage, Sex, & The Pistachio Principle!
Back when I was cruising in Uncle Sam's Canoe Club (aka the U.S. Navy) we were always eager for the cargo plane, called the COD, to arrive because … They might have MAIL!!! This was back when letters took 4-6 weeks for mail to go from the States to wherever we were out making holes in the ocean!
Now, it is a fact that some letters between couples were hot enough to deserve asbestos envelopes! And, sometimes, you might not get just a letter but a sexy picture, or even a hot cassette tape! (Yep, I'm THAT old!!!)
Today, married couples who are separated for long periods of time have more options than just writing love letters to express their affections and desires. Computers and the Internet have added many new options.
The question is: What is OK, not OK, and in between? What are the risks?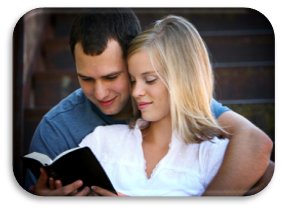 Paul wrote to the Corinthians that married couples should not abstain from sex for long periods of time, even if they are devoting themselves to prayer and the study of the Word (1 Cor 7:1-5). This is a good indicator of two Biblical truths:
Sex is important part of God's design for healthy marriage relationships, and
Married Christians (and non-Christians for that matter) who are not engaged in sex (with their spouse, of course) on a regular basis are prime targets for Satan to attack them.
Unfortunately, in our modern, connected, mobile culture, there are many occasions where couples may be separated for extended periods of time. Such occasions may be:
Military deployments
Business trips
Separate homes due to employment/transfer (waiting for kids to finish the school year, etc.)
Adding to the sexual stress of these types of situations is our over-sexualized culture. Both husbands and wives are constantly bombarded with sexually charged material in all different types of media. Even the Church can be a "hazard" if a couple are separated and the pastor is preaching on marriage and sex!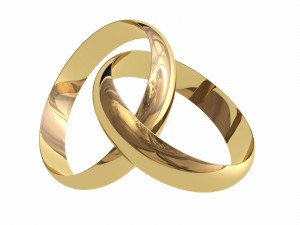 So, what is a couple to do? What CAN a couple do and still be faithful to God's Word?
First off, if you are married, there are awfully few Biblical restrictions on your love life. They can be summed up in these four admonitions (Revised Buddy Version):
Whatever you do, keep in mind that you are responsible for ensuring your spouses needs are met. (1 Corinthians 7:3-5)
Whatever you do, keep it solely between you and your spouse. No "extra" people allowed! (Exodus 20:14)
Whatever you do, keep it to yourselves, and off the public Internet so others do not sin! (Matthew 5:27-28)
Whatever you do, keep your desires and requests based on love and holy desire, and not selfishness and lust. (1 Corinthians 13:4-7)
So, where does that leave us in discussing cybersex and marriage?
Well, just like couples in pre-Internet days used available technology to communicate desire and such (writing letters, making tapes, sending Polaroids, etc.) couples may use Today's technologies to engage in sexual activity with their spouse. However, there are a few considerations and precautions:
PRIVACY
It is a fact of life in the Internet Age that, once something is digitized, it can go global in a hurry. Therefore, couples that engage in cybersex (aka "cybering") need to ensure that the privacy of the relationship is maintained. That means couples must use the most secure means of communicating. For instance:
Whether text or video chatting, make sure that you are using one of the major means of making the connection: AIM, ICQ, Facebook, Google Chat, iChat, etc. Check the preferences to ensure that you maximize your security. Look for options mentioning "encryption", "secure chat", "SSL", or "https". Remember, there are NO 100% secure methods/clients!
Do NOT cyber using a "WIFI" connection in hotels or other locations. Your WIFI signal is detectable within a 50′-200′ sphere (up/down as well as around). That means the person in room 312, two doors down and one floor up, can detect you. If they are astute, they might be able to detect and intercept your transmission. Use a network cable to connect to the hotel's LAN, or use a cell phone card/tether.
Do not store any "hot" files (letters, pictures, videos, MP3s, etc.) that you may create, including logs of chat sessions, on your hard drive or any other media (thumb drive, etc.) unless they are encrypted. Do NOT store such files "in the cloud" or on other public networks.
NOTE: These guidelines also apply to "home movies!"
Following these guidelines pretty much takes care of the first three concerns, IF you keep in mind that there are no 100% secure systems. The issues surrounding the fourth concern have more to do with your relationship.
LOVE AND RESPECT
Some folks are very uncomfortable with technology entering the bedroom (except for a TV to watch Letterman, etc.). A spouse may have concerns about body image, about tech sex taking over your relationship, as well as the privacy/security issues. Doing more than writing a hot letter (and maybe not even that) might make your spouse very uncomfortable.
Or, your spouse may jump in with a lot of interest and creativity. Such activity might even bring out sides of your spouse (husband or wife) that you had not seen before! You just don't know… (And, it might also FINALLY get them to the gym, after they see themselves on video!!!)
The bottom line is the issue of love and respect. Both partners must be willing and agreeable to engage in technological sex, whether it is hot e-mails/texts or C2C (Cam-to-Cam) video. While discussion and persuasion may be understandable, there should be no coercion or, worse, deception!
It is unfortunate, but quite a number of spouses (of both genders) have secretly recorded their sexual activities with their spouse without the spouse's knowledge. Especially if the acting spouse already knows that their wife/husband would be against the idea, this is a form of BETRAYAL and is SIN!
RED FLAG!
The last concern to keep in mind is that of cybersex becoming "necessary" once the couple reunites, becoming a fetish for one or both partners. This can, and has, happened due to what happens in the brain during sexual activity. Certain chemicals are released during arousal and climax that reinforce the emotional connection with the object of desire at that time. That is how people become addicted to pornography, for instance. It is also how a person can be "programmed" to enjoy cybersex more than real intimacy!
Long ago, back when AOL was KING, I was online friends with a couple. During our discussions it was shared that cybersex had become such a crucial part of their relationship that they maintained two computers in separate rooms so they could cyber before physically making love. It had become a required part of their love life!!!!
If a couple is engaging in cybersex they need be cautious and make sure that they "mix it up" and also avoid too high a frequency. When they are physically reunited then they need to LOG OFF!!! While research in the scientific community is continuing, there are indications that ANY type of routine sexual activity, such as cybersex, phonesex, or porn use, can result in a lowering of interest or arousal for normal marital relations. Therefore it is important that couples show wisdom in ALL aspects of their love lives.
Now, this is not everyone's cup of tea! Neither is making love outside the bedroom, or dressing in the latest sexy costume from Frederick's of Hollywood, or (for some) making love with the lights on. These are "pistachio items" (see article at the beginning of this post). But, as a modern development, it needs to be discussed within a Biblical framework!
What about CYBERSEX and ADULTERY? Well, that's the next post, and we'll talk about why online extramarital relationships are just as wrong as physical, real world affairs.
Well, that's Part 3 on Sex, SPOUSES, and the Internet. You can read Part 4 right HERE!
Check out these other popular posts:
Help us continue to help you!

Just $1/day ($30/month) WILL make a huge impact for tens of thousands of families…worldwide!!!!
Book a
TECH-SAFE HOME™ seminar for parents by contacting us at:
info@knightsquest.org
or 817.715.4074

Add the

TECH-SAFE YOUTH™ program to educate youth about the Biblical purity in our technologically driven world!

Got a question?Send it in via e-mail!
Subscribe to Blogging The Knights' Quest via:



.
Need articles for your Church Newsletter? Contact us for permission to reprint our articles!
It's

FREE

for Churches and non-profits!
NOTICE: All communications with Knights' Quest are held in strictest confidence, within the limits of the Law.