Most of my writing deals with protecting our children from accidental, or intentional, exposure to online pornography.  As you may have read, I am a big fan of filters, especially OpenDNS and Net Nanny.
As with all types of  filters you have to have an administrator login and password in order to manage them.  So long as the kids don't get access to these, or to a "left open" control panel, things go well.
But, what if it is you or a loved one that needs help staying pure online? What if you don't have kids, but want to protect yourself and/or your spouse from temptation or accidental exposure to undesirable material?
How do you protect the ADULTS, especially when the ability to make changes in the filtering categories still needs to be there to support school projects, research, or other bone fide needs?
Now it is time to look at how to protect….adults.
Let's say that you have OpenDNS installed on your home network, either directly through an account with OpenDNS or through a partnership your router manufacturer has with OpenDNS (such as Netgear's LIVEPARENTAL CONTROLS).  You set up the account with your e-mail address to serve both the login and "FORGET PASSWORD" functions.  Then you set up strict filters, and off you go.  The home is protected, right?
Not necessarily.
If YOU are the one interested in, or vulnerable to, porn (or other inappropriate sites) then you still have the ability to log on, temporarily change the settings, access porn/etc., go back and change the settings again, and then go on as before with none the wiser.  Or, you could put certain accounts on a "white list" or set up a bypass account that bypasses the filter entirely.
So, while the family might be safe……YOU are still at risk to temptation and distraction.  What do you do?
You have a couple of options, depending on if you are married or single.
MARRIED PROTECTION
To protect both of you and to instill mutual confidence that the home is properly filtered you use the "TWO KEY" method, just like the military does with nuclear weapons:
Set up the admin account for your filter, using the e-mail address of the "least likely to fall" spouse.
Set up a 2-part password:  Both husband and wife have half of the password, creating two "keys".   Each key should be at least 5-6 characters in length and contain numbers and both upper case and lower case letters.
Together, set up the filtering categories and the "black list" of sites to always block and the "white list" of sites to never block (such as Victoria's Secret….).
Save all these settings, and log off.
Now your filter is set up so that you have "2-key" control, just like they do with nuclear missiles!   You can then regularly review all the settings, requiring you both to input your "keys" and verify that there have been no changes.
What about trust?  This does not show a lack of trust, but an admission that Romans 3:23 is relevant in OUR OWN LIVES:
  "for all have sinned and fall short of the Glory of God!" (Rom 3:23, NASB). 
We are all vulnerable.  To trust our spouse in this area is to trust an alcoholic on Bourbon Street.  Not a good idea.
Instead, you are showing love and care for your spouse by taking steps to PROTECT them…and yourself!
Another advantage is that you can both be available if short-term changes need to be made, as in the case of a research project.
SINGLE PROTECTION
If you are single, you have a different problem: A 2-key system isn't as practical.
But, you still need to guard against temptation and moments of weakness!  What do you do?
You take two approaches to this:  Self-guarded, or find an accountability partner.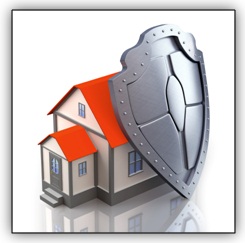 Here is the self-guarded approach:
WRITE DOWN a long, complex password.  Here's an example:  1Qv5ke4WM73Kq   Note the use of both lower and upper case letters!
Create a new e-mail account.  That is easy on yahoo.com, hotmail.com, or gmail.com.  Use the password you just wrote down for this new account.  For the "FORGOTTEN PASSWORD" function, use your work e-mail address (especially if you can't check it from home).
Set up your filter, either online (such as OpenDNS) or via software (such as Net Nanny). When it asks for an e-mail address use your new e-mail address.  Also, use the complex password from Step 1 for the admin logon for the filter.  Set up your black/white lists and filtering categories.
Save all settings.
Log off.
Wait about 30 minutes and test the filter.  Once you have verified it is working as desired, SHRED THE PASSWORD.
If you have a moment of weakness (and we all may have those) then you have to WORK to reset the password for your new e-mail address.  This will be made harder if you make your "new" e-mail address something that will discourage you, such as:
Johndontbeweak@gmail.com
GodLovesYouJerry@yahoo.com
John316Susan@hotmail.com
puritycountsLisa@me.com
You might not want to break into that account to go off and sin.   And, if you have a legitimate need to change a setting (working on that Phd. project, etc.) then you still can lower the barriers…after some effort, of course.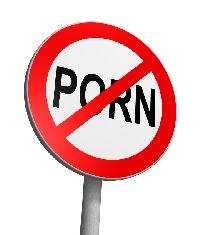 If you fear that you will still fall to temptation,  even with that "2nd chance to stop", use the 2nd method: An Accountability Partner!
Find an accountability partner.  If you are in Sexaholics Anonymous (SA) or Celebrate Recovery (CR) then this could be your sponsor or your accountability partner.  If you are not in treatment/support for addiction/problems and are just trying to prevent a problem then find a Christian non-family member who can be your partner in this effort.
With your accountability partner, set up your filter, either online (such as OpenDNS) or via software (such as Net Nanny.  Use your accountability partner's e-mail address.  Also, use the password from the section for married couples as the admin logon for the filter.  Set up your black/white lists and your desired filtering categories.
Save all settings.
Log off.
Wait 30 minutes and test all the settings.  Maybe order pizza for your partner!
Give the accountability partner the password in a sealed envelope.
Contact them if settings need to be changed.
Note that you can also perform the role of accountability partner for them, too.  This could be a good small-group project!
If you have tips that could help adults with these issues, leave us a COMMENT, below!
Check out these other popular posts:
Help us continue to help you!

Just $1/day ($30/month) WILL make a huge impact for tens of thousands of families…worldwide!!!!
Book a
TECH-SAFE HOME™ seminar for parents by contacting us at:
info@knightsquest.org
or 817.715.4074

This fall, Knights' Quest is launching the all-new

TECH-SAFE YOUTH program!

back-to-school event!!

Got a question?Send it in via e-mail!
Subscribe to Blogging The Knights' Quest via:
NOTICE:  All communications with Knights' Quest are held in strictest confidence, within the limits of the Law.