It's that time of year.  GIFT GIVING ABOUNDS!
Every kid has made lists of what they want Santa (or SOMEBODY) to give them, and parents are working to give their children the best gifts they can.
Now, the BEST GIFT a parent can ever give a child (and not just at Christmas) is an introduction to Jesus of Nazareth.  That is a gift with Eternal effect!
But, there is a gift that parents should always be giving, even though it is the "SECOND BEST".  I bet you can't guess what it is!
It is the gift of happily married parents!
I have four kids, and I completely understand how crazy married life can get.  It takes a concerted effort to not let being a parent overshadow being a spouse!  Our kids are 16-27 and over the past 10 years we've had Band, football x 2, soccer, track, youth groups, Girl Scouts, Boy Scouts, injuries, boyfriend/girlfriend issues, one wedding, two high school and one college graduations, summer camps, mission trips (in and out of the U.S.) and MORE!  It can, and did, get CRAZY! Plus, Jane and I have had grad school, job changes, cancer, multiple surgeries (between us, about 7 ), deaths in families, and all the course of just living life!
Not to mention, PEOPLE CHANGE!  Yep, none of us are the same people we were when we stood at the altar and said "I DO", and I'm not JUST talking waistlines, here.  My wife and I, 31 years after the wedding, are VERY different people than we were in '81!  Those changes include the GOOD, the BAD, and the WHERE DID THAT COME FROM!!!???
So, how do we give our kids the "Second Best Gift" in such a crazy world?
FIRST:
You have to COMMIT to give the gift!
This means that you both agree that your relationship with each other is just as important as your relationships with the kids, and that your marriage is important FOR the kids!  Plus, once you get past the first kid, you need a partner to watch your back!
Now, this can be a tough commitment to keep, because it's going to take a lot of work, and it won't always be fun!  But it is worth it.
The very first thing you need to do is: PRAY, STUDY GOD'S WORD, & ATTEND CHURCH TOGETHER!!!
As tough as it is going to be to have a happy marriage, and as much as Satan is going to attack, you need to stay firmly in the center of God's will, and always stay "prayed up!"
Does this REALLY make a difference!  YES! 
Couples who are committed to the faith and who regularly and frequently practice that faith have a far lower divorce rate.  "Nominal Christians" (those who are more-or-less Christian in name only) have a higher divorce rate!
SECOND:
You have to MAINTAIN the relationship.
With a car, you feed it gas, oil, coolant, and air on a regular basis and it keeps right on humming.  In your relationship, you need to feed yourselves a steady diet of:
Communication
Physical intimacy (not just sex, but also touching and other signs of affection)
Encouragement
TIME!
These need to be addressed every day, and every week!  PLAN IT OUT!
What? You want spontaneity?  Well, most likely, you never really had it.  Before you married you had to make dates.  After you get married and have kids . . . you STILL need to make dates, LOTS of them!  They can be romantic dinners and weekends, or just sharing an ice cream cone at McDonald's!  But, you HAVE to focus on maintaining your relationship.  Oh, and have "kids-free discussions" on a regular basis!
In addition to planning things out, you also have to get a "tune-up" every now and then, too!  There are lots of options for that:
Marriage encounters/retreats/seminars
Weekend without the kids (maybe with a baby-sitting trade with another couple while you stay at home?)
Read a book on marriage/relationships/intimacy together, and discuss it!
Take a self-inventory and discuss it
THIRD:
You have to REPAIR breakdowns!

I tell couples to treat your marriage like you (hopefully) treat your car!  When it goes beyond simple maintenance and the engine is really knocking and making funny sounds, then you get a mechanic who knows more than you do!
It is important to address this when the marriage is having issues.  You wouldn't let your children ride in a car with mechanical problems that make it unsafe, right? So why are you going to let your children live in a house that has an unhealthy marriage in it?
We often do not think about it, but children KNOW when Mom and Dad are having problems, even when they aren't throwing the china at each other.  So, you have to suck it up, man up, address your problems and get help!.  You'd take your car to a mechanic, right?
In marriage, you go to a "relationship mechanic", AKA a counselor.  Yeah, I know that NONE of us like that idea, but it is BIBLICAL!
"A wise man will hear and increase in learning,
And a man of understanding will acquire wise counsel,"
Proverbs 1:5  NASB
When it comes to our relationships, and especially when it comes to our marriages, we cannot be objective.  Sure, we see what's wrong with our spouse, but rarely are our own contributions to the problem even on our radar.  A counselor, be they pastor, friend, or "professional counselor", can objectively see what is going on and then give guidance WITH NO HIDDEN AGENDAS!
And, let me be transparent here:  My wife and I have been married for close to 31 years.  We have four kids. We've had a problems, serious ones!  Jane and I have been to more than 5 marriage counselors/pastors in our time together.  It wasn't easy, but it was ESSENTIAL to the family being happy! (And, who knows, we may see another one in the future, if we need to!)  So, I speak from experience.  COUNSELORS CAN MAKE THE DIFFERENCE!
FOURTH:
You have to EXECUTE an active defense!
Lastly, you must remember that your marriage is under attack.  Since you said "I do!", the Devil has been going "I don't think so!" and has had you in his sights.  He will take advantage of any situations, any difficult seasons, to drive wedges between you and your mate.  And, he is patient and will sow his seeds of destruction over time, knowing they will bloom at just the "right time".
So, wise couples will be aware of their weaknesses and take steps to shore up their defenses!  Here is a list of some of Satan's favorite times to send his "fiery darts":
When the budget is TIGHT!  Satan loves to use these stresses to damage a marriage!
During pregnancy, and after the birth of a baby.  Yes, that's right.  The stresses and strains of these times can have an impact!  Address this AHEAD of time!
During illness or disability, either in the family or the extended family.
While raising kids, because the kids take over!
When one spouses gets a new job, and is working hard at it!
When a spouse is in school, especially if they are working on a Master's or Doctorate degree!
During times of separation (frequent/extended business trips, military deployments, etc.)
While in the "middle age" and menopause years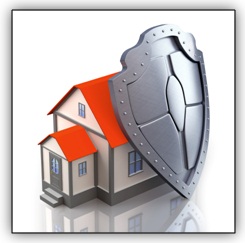 If we know that these times and situations could be vulnerabilities, then we should, as mature adults, address these vulnerabilities and "short-circuit" the threat.  Here are a few steps to take to strengthen your marital defenses:
Remember: Your MARRIAGE is, in the long term, the #1 priority.
Ensure times to yourselves, not just for sex, but for dreaming, talking, planning, and going out on dates.
Discuss how you will keep the lines of communications open.  Some couples have a weekly or monthly "How-Gozit?" meeting.
If you are a parent, regularly discuss HOW you two will parent, and what the goals and boundaries are. This keeps you "on the same team".
Regularly cultivate a new activity together:  Take a class, join a gym, serve your church, etc.  Make sure it is for YOU, and not just another "kid activity".
None of this means that you can't focus on the kids!  To survive and to actually do your job as a parent, you have to.  but, you can't let that overwhelm your commitment to, and cultivation of, your marriage.
How do you nurture and maintain your relationship?
Share with us via the comment section, below!
Check out these other popular posts!
Help us continue to help you!

Just $1/day ($30/month) WILL make a huge impact for tens of thousands of families…worldwide!!!!
Book a
TECH-SAFE HOME™ seminar for parents by contacting us at:
info@knightsquest.org
or 817.715.4074

This fall, Knights' Quest is launching the all-new

TECH-SAFE YOUTH program!

back-to-school event!!

Got a question?Send it in via e-mail!
Subscribe to Blogging The Knights' Quest via:



.
Need articles for your Church Newsletter? Contact us for permission to reprint our articles!
It's

FREE

for Churches and non-profits!
NOTICE:  All communications with Knights' Quest are held in strictest confidence, within the limits of the Law.