When I answered the phone I heard the fear in her voice.  It was a mother (in another city) whose child had a "nosy friend" on the Internet and she was scared to death that the "friend" was a predator.  She called, needing direction and advice.  We soon got the proper authorities involved.  The last thing I heard from the mother was that a "sting" was in the works.
Well, last week I had another one of these types of predator-related inquiries and realized that I hadn't addressed this question on the blog:
What do I do if I think my child
is in contact with a predator?
Let's look at that….
Predators come in all shapes, sizes, colors, genders, and orientations.
Predators can be a stranger, a friend, or even a family member.
The frequency of reports seem to be increasing more and more.
Before we look at what to do, we need to understand the threat, OK?
Predators fall into two major categories:
Individuals who are preying on our children, and
Organized criminals involved with human trafficking and slavery.
(Yes, those exist in

AMERICA

!)
Predators will utilize any and all methods that they can to befriend a child, gain their trust, and then either exploit or abduct them.  With the advent new technologies their methods have become far more sophisticated than the old trick of hanging around the schools and playgrounds asking for help to find a lost puppy!  A predator in 2012 can easily target, and track, multiple children through:
Phone texting
Social networking sites (Facebook, Twitter, etc.)
Game info/cheating sites
TV/Movie/Celebrity fan sites (Cartoon sites, teen idol sites, etc.)
Online forums (sports, hobbies, cars, etc.)
Online "game worlds" or networks (X-BOX Live, World of Warcraft, Call of Duty, etc.)
Web chat (Skype, etc.)
In Child Predators: The Online Threat Continues to Grow FBI Special Agent Greg Wing is quoted as saying:
When a young person visits an online forum for a popular teen singer or actor, Wing said,
"Parents can be reasonably certain  that online predators will be there."
There is much a parent can do to lower the risk to children using technology, but what does a parent do when they suspect that their child might already be in contact with a predator?
#1:  SAFEGUARD THE CHILD -Before anything else, ensure the safety of the child.  This may mean keeping them close to you or another trusted adult for a while or it may require flying them off to Grandma's.  But first, protect your child.
#2: GET HELP – Contact the authorities.  This may be your local police, the FBI (especially if you think state lines are being crossed), or Child Protective Services.  Do EXACTLY what the authorities instruct you to do.  If you are not sure who to contact or if you live in a smaller community that has limited resources you can always, ALWAYS, contact:
The National Center for Missing and Exploited Children
www.missingkids.com
24-hour Hotline: 1-800-THE-LOST (1-800-843-5678)
#3: COLLECT/PROTECT EVIDENCE: Make copies of any files or other information that you have.  If the information is not printed or is contained in a computer file, then WRITE IT DOWN either on paper or in a computer file. If it is in a computer file then just print it out.  Don't do anything with the evidence without instructions from the authorities, especially if illegal material (such as child pornography) is involved.  If possible, lock the computer down completely and prepare to make it available to the authorities.  If the child has been using a smart phone or tablet then secure it until the authorities give you instructions.
#4  PARENT THE CHILD:   For younger children, try not to scare them to death.  They don't need all the details, and they can't handle it.  Let the authorities work to get their information.  With teens and preteens, be ready for some resistance.  They may trust the individual and you, as the parent, are  an "overprotective idiot" (I'm quoting one child, here).  Talk things over ahead of time with your spouse/partner about how you will discuss the matter with your child.  Communicate concern, not control.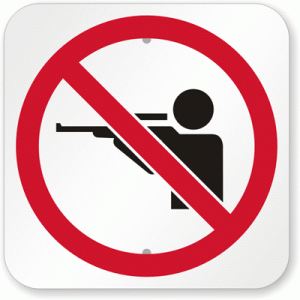 #5 DO NOT GO HUNTING!  Yes, you should protect your child.  But, you are not James Bond and you do not have license to go hunt the predator down.  There are several reasons not to do this:
First off, it's probably illegal in your state. Taking the law into your own hands almost always is.
No matter what your child may have said, or what evidence you "THINK" you have, you do not

KNOW

if a person is guilty.  You don't want to harm an innocent, yourself, by taking matters into your own hand.
Your family needs you at home, and not in jail or prison.
I hope that you never need this information.  But, this is a growing threat in our nation.  And it is happening close to home.  A friend of mine's daughter was taken and forced into prostitution.  It took years of a father's loving search to rescue her.  And it could have happened to any family, even mine.  Even yours…..
And, always remember that many, many dedicated law enforcement officers and agents are working tirelessly to put these people away.
There's no need to live in fear, but if you have suspicions or concerns, play it safe and talk to someone.
It might save your child's life!
Here are some articles you might find helpful:
Check out these other popular posts:
Help us continue to help you!

Just $1/day ($30/month) WILL make a huge impact for tens of thousands of families…worldwide!!!!
Book a
TECH-SAFE HOME™ seminar for parents by contacting us at:
info@knightsquest.org
or 817.715.4074

This fall, Knights' Quest is launching the all-new

TECH-SAFE YOUTH program!

back-to-school event!!

Got a question?Send it in via e-mail!
Subscribe to Blogging The Knights' Quest via:
NOTICE:  All communications with Knights' Quest are held in strictest confidence, within the limits of the Law.