Between the Pandemic and increasing emphasis on STEM, many youth and adults are seeking to expand their tech skills. Many are using the RASPBERRY PI series of computer-on-a-chip systems. Middle schools, high schools, and even come colleges use them to teach programming (often called "coding") as well as other computer skills such as hardware design and programming. Despite their small size, these are capable computers. It is important, therefore, for parents to be aware of the system's risks, as well as its benefits. So, let's take a look at Raspberry Pi Computers and Raspberry Pi parental controls.
Meet The Raspberry Pi
You can think of a Raspberry Pi as a "hobbyist's" computer. The Raspberry Pi Foundation created it to promote basic education in computer science in schools, and in developing countries. There have been a number of generations, with the Raspberry Pi 4 and the Raspberry PI 400 being the latest. At its most basic, the Raspberry Pi is a single board computer. Unlike the motherboards in typical personal computers, the Raspberry Pi is TINY and extremely affordable.
First off, parents must know that the Raspberry Pi also does NOT run WINDOWS or macOS operating systems. It uses a modified version of LINUX called Raspberry Pi OS. (LINUX is pronounced "LEN-UKS").
Here is the basic computer.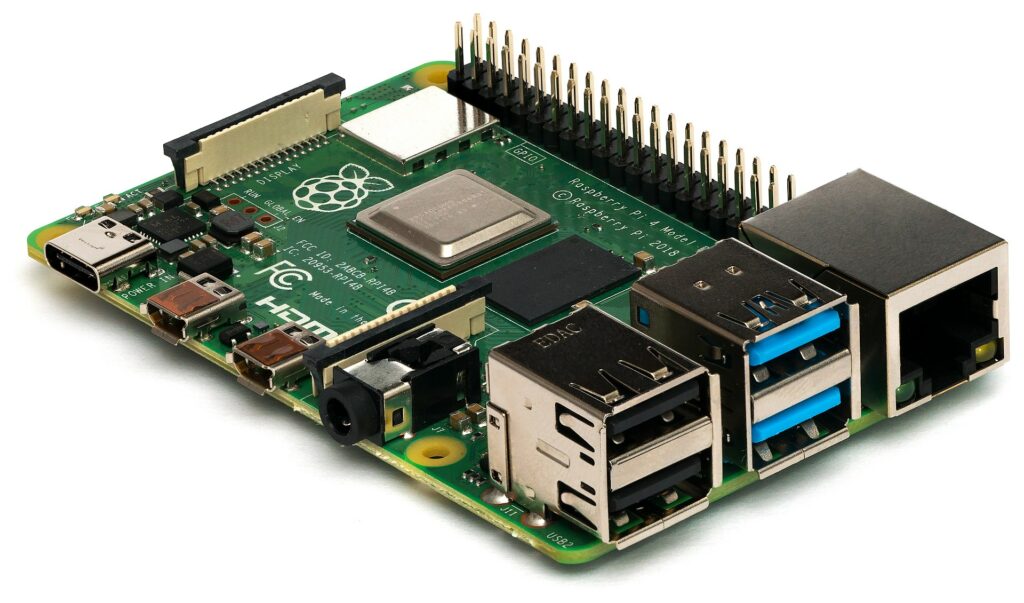 This computer has the following features:
The microprocessor (the main "chip")
2GB – 4GB of RAM (Memory)
2 x Micro-HDMI ports supporting 2 x 4K displays.
2 x USB-2 ports
2 x USB-3 ports
Gigabit Ethernet
WIFI (802.11ac, 2.4 GHz and 5.0 GHz)
Bluetooth 5.0
Micro-SD Card slot for loading operating system and data storage.
40 Pin GPIO Header for experiments and connection to other hardware
And that starts at $35.00US. NOT BAD!
Incredibly, it is roughly the size of your VISA card!
You still have to provide a power supply and USB-C cable to connect to the board. It also doesn't have a case, keyboard, or mouse, nor does it come with micro-HDMI cables. There is not a micro-SD card or an operating system. It's just the circuit card. So, you have to supply the missing pieces, and that includes downloading the operating system package and installing it on a micro-SD card. Seems like a pain, but this is not a computer for everyday use (although it CAN be).
Don't worry, a number of enterprising firms have created "starter kits" that provide everything but a mouse, keyboard, and monitor. For my investigation I went down to my local Best Buy and picked up the Raspberry Pi 4 4GB Starter PRO Kit by CANAKIT. It was only $99.99US and included everything I needed except for the monitor, keyboard, and mouse. Fortunately that was not a problem! The kit also included a case, a micro-SD card w/ the OS installed, and an on/off switch.
Raspberry Pi, LINUX, and Included Software
The Raspberry Pi runs a version of the LINUX operating system. LINUX comes in many different flavors and is extremely popular with corporations and industry. Here are some stats:
In 2019, 96.3% of the top 1-BILLION servers ran on LINUX.
By the end of 2017, LINUX dominated the 500 most powerful supercomputers in the world.
The ANDROID system built upon a foundation of LINUX.
Compared to Windows and macOS systems, LINUX is far less user-friendly.
LINUX is seeing increasing use in "embedded systems" such as digital phone switching, TV sets, and more.
Source: Fortune Mobile Insights, https://www.fortunebusinessinsights.com/linux-operating-system-market-103037
So as you can see, if your child is going into engineering or computer science, a knowledge or LINUX could be very useful. The Raspberry Pi systems are a good introduction to the LINUX operating system which also allows some hardware interaction.
Like many operating systems, LINUX comes in different "flavors", called "distributions". While the Raspberry Pi OS is the primary OS for the Raspberry Pi system, it can use many other distributions of LINUX. For this article, I will stick to the recommended version.
When your Raspberry Pi OS is loaded and your system up and running you will see a fairly familiar sight: A computer screen with a menu button in the lower left, just like with Windows. This menu has a number of programs pre-loaded including TWELVE programming environments, including JAVA and PYTHON, two very popular coding languages.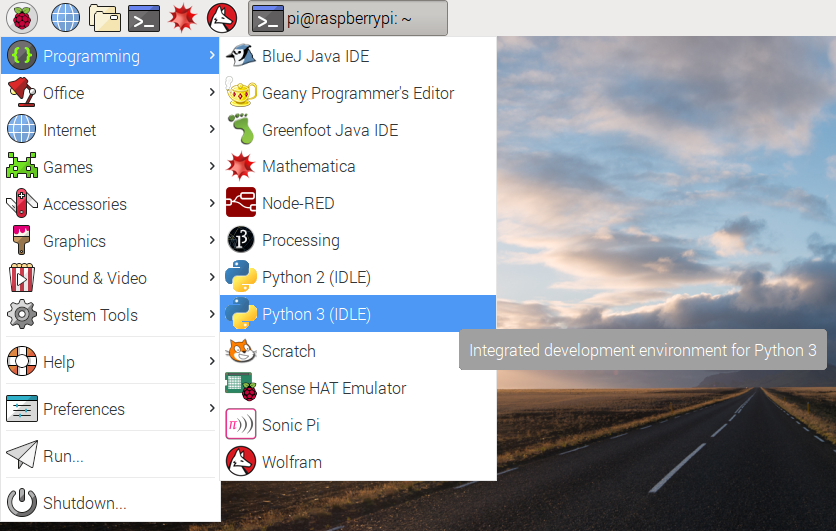 It also comes with a very capable office suite: LibreOffice. And this is FREE.
Raspberry Pi
Parental Controls
The basic package of Raspberry Pi OS also comes with an Internet browser (Chromium) and an email program. This is the major vulnerability. LINUX is NOT supported by the vast majority of parental control software. And the Raspberry Pi O install package has no Raspberry Pi parental controls included. The parental control solutions that do exist in the LINUX world are very technical and are mostly limited to web site filtering based upon web sites YOU input manually. Given the thousands upon thousands of inappropriate sites that we don't want to expose children to, this is a cause for concern.
There is a solution. You can filter and control a Raspberry Pi by using network-level parental control. Examples are OpenDNS, CleanBrowsing, or (our #1 recommendation) CIRCLE Home Plus. These solutions only work for systems are in your home, on YOUR network.
So, what parents need to know is:
Raspberry Pi systems are a great way to learn coding and computer science.
Since they have a browser and connect to the Internet, there is some risk of access to inappropriate content/persons.
Easily-implemented safeguards are available to the diligent parent for filtering at the network level via products like OpenDNS, CleanBrowsing, and Circle Home Plus.
Resources
To learn more about what we've talked about, here are some useful links: