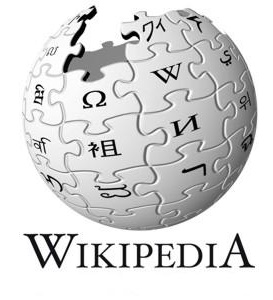 Ok, so we all have killed hours surfing Wikipedia.  If you have a favorite TV series you want to understand (think: SMALLVILLE, STARGATE, 24, HOUSE, etc.) there is information overload available.  Same for the NFL. (What uniforms WERE the KC Chiefs wearing during the Cowboys game?)  Other topics abound that adults and youth, alike, find useful.
But, did you know that Wiki has "adult articles" as well as general articles?
Yep!
Pictures, too!
Wikipedia (aka Wiki)  is a great research tool, so long as you understand it's limits, and lack of them.
Kids can find a lot of useful information for school, Scouts, and other uses.
But, while Wiki is an encyclopedia, it is NOT "World Book Encyclopedia", tailored to use by children for school work.  It is an all-ages all-topic encyclopedia, and it contains information that is inappropriate for children.  Not only might an article be inappropriate in terms of it's topic/material, but Wiki also has  sexually explicit drawings and photographs.
This can activate the "Monkey See – Monkey Do" response common in young people.  Let's look at a believable sequence of events:
Child searches Wiki for the word SEX  (Hey, WE would have!!!)
Wiki returns an article on "biological sex", discussing general topics related to sex in the animal kingdom, reproduction, etc.
The article also has a link to HUMAN SEXUALITY.
That link re-directs to an article on SEXUAL INTERCOURSE that has:
Ancient art of a sexual nature (European and Asian)
Links to: SAFE SEX, HUMAN SEXUAL BEHAVIOR, LIST OF SEXUAL POSITIONS, SEX TOYS, and others.
So, you can see where a young person (or adult for that matter) could be drawn into more and more articles of an explicit nature.
Not only do parents have to be concerned about "Monkey See – Monkey Do", but the material within Wiki is values-neutral.  Pretty much anything and everything can be talked about, recommended, and described.
Children are going to use Wiki.  That's as much a fact as their general use of the Internet.  As Christian parents we need to be aware of this and talk to our children before they begin exploring.  Here are some basics to include in the discussion:
Sex is not "evil" or "dirty" in and of itself. It is a wonderful creation of God that He limits to marriage, the SAFE ZONE!
Wikipedia is a global encyclopedia and reflects many beliefs and activities that are not in line with God's boundaries for sex.
You may see links or references that intrigue you.  Ask Mom or Dad if they are appropriate and we will go over them, together. (You will probably want to check the link out ahead of time!!!)
Wiki is about knowledge.  Not ALL knowledge is appropriate for children.  Just like your parents won't teach you to drive until you are ready, you need to avoid certain materials until you are older and able to tell right from wrong.
That's about the implications of this and adjust your parenting accordingly.
Wiki is a great tool for many things, but not for unsupervised young people!
Check out these other popular posts:
Help us continue to help you!

Just $1/day ($30/month) WILL make a huge impact for tens of thousands of families…worldwide!!!!
Book a
TECH-SAFE HOME™ seminar for parents by contacting us at:
info@knightsquest.org
or 817.715.4074

This fall, Knights' Quest is launching the all-new

TECH-SAFE YOUTH program!

back-to-school event!!

Got a question?Send it in via e-mail!
Subscribe to Blogging The Knights' Quest via:



.
Need articles for your Church Newsletter? Contact us for permission to reprint our articles!
It's

FREE

for Churches and non-profits!
NOTICE:  All communications with Knights' Quest are held in strictest confidence, within the limits of the Law.