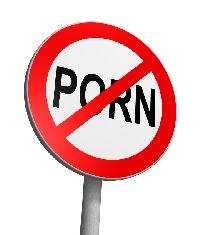 My kids hate our filters, at least that's the response I get.  It's not because they are trying to go bad places, but the filters are there to protect them and sometimes require them to get my wife or me to authorize access to an acceptable site that was blocked*.
You might not want to deal with a child's resistance to filters because you don't want the hassles, but you need to realize that they may actually appreciate your efforts. They may not say that, though, but they may surprise you.
Last week I received a call from a mother who had attended a SEX, KIDS, & THE INTERNET Seminar a while back.   She said that she was preparing to renew her filter subscription.  She said:
When the reminders started popping up telling me that my subscription would expire soon, my teenage son came to me and asked:

"Mom, you ARE going to renew it, aren't you?  I like not having to deal with the temptations."
WOW!
She was so thrilled to hear that!  It was a great indicator that her cyber-parenting was having a lasting effect!
So, don't be so quick to think your kids will hate you for putting filters on the computers.
It's just not cool for them to admit they appreciate your parenting!
Coming soon:
"Why Making Out Is Like A Beer Party!!!"
Check out these other popular posts:
Help us continue to help you!

Just $1/day ($30/month) WILL make a huge impact for tens of thousands of families…worldwide!!!!
Book a
TECH-SAFE HOME™ seminar for parents by contacting us at:
info@knightsquest.org
or 817.715.4074

This fall, Knights' Quest is launching the all-new

TECH-SAFE YOUTH program!

back-to-school event!!

Got a question?Send it in via e-mail!
Subscribe to Blogging The Knights' Quest via:



.
Need articles for your Church Newsletter? Contact us for permission to reprint our articles!
It's

FREE

for Churches and non-profits!
NOTICE:  All communications with Knights' Quest are held in strictest confidence, within the limits of the Law.