"But one is tempted by one's own desire, being lured and enticed by it; then, when that desire has conceived, it gives birth to sin, and that sin, when it is fully grown, gives birth to death. Do not be deceived, my beloved."
James 1:14-16  NRSV
Satan's a pretty smart guy.  (Well, except for that rebelling against God, thing.)
Satan has been around since Day One (human calendar) and knows us.  He is well familiar with our strengths, and our weaknesses.
Jesus referred to Satan as a deceiver, and the father of lies.  Maybe we need to pickup on that, especially where pornography and sexual sin is concerned.  When we do, we can see that Satan:
Attacks us when we are weak
Plants seeds of deception in our hearts
Takes the time to water and nurture those seeds
Let's us reap the destruction
Let's face it, we are bombarded by sexual images on TV, the Internet, movies, billboards, and storefronts (go walk down the Mall and see!).  We are fed the lie that we can have it all, with little or no cost, forever.  Society proclaims a "Burger King sexuality":  Have it your way!
In fact, we DESERVE it!
You see, each of those sources of sexual imagery and sexual expectations plant seeds in the soil of our own hearts, minds, and desires:
This is what you should

expect

This is what you are missing
This is what you

deserve

to enjoy
Satan doesn't have to time his attacks with these seeds, he just has the media blaring it 24/7/365.  It's hard to escape this shower of sin-seeds that he unleashes.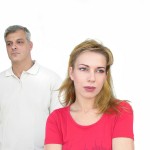 So, a seed falls into "fertile ground":
We're lonely
We're depressed
We're in a Pity Party
We're, well, horny
We're at odds with our spouse
We're stressed out
We're exhausted
We're angry with God
These are the times when we are vulnerable to temptation, to living outside of God's boundaries, His Safe Zone.
That's when Satan waters the seeds:
"He/She doesn't care about your needs"
"He/She just isn't the same"
"God "understands" that I'm only human"
"I deserve some fun in my life"
'It's just a little porn, everyone is using it.'
"No one will find out."
"Everyone cheats, sometime."
'God isn't holding up His end of the bargain! I'll show HIM!!!"
Satan then nurtures these seeds, now growing into sprouts.  He places us in the "dark-shine", so evil can continue to grow:

Anger and frustration are used to distance us from God.
Pain and bitterness distance us  from loved ones.
Envy and memories distance us from reality
Imagination distances us from reason
Action, then, distances us from God, and His saving Grace
So, the seed of destruction has been sown in fertile soil, and you have allowed it to be cultivated by Satan.  Here is our harvest:

We rebel against the One who loves us, and died for us.
We become addicted to counterfeit love and pleasure.
We lose the happiness that God has planned for you
We watch as our marriage and life spiral down into devastation.
"The first step in avoiding a trap is knowing that it is there".
Duke Leo Atreides in DUNE, by Frank Herbert
Are you aware of your weaknesses?  Your blind spots?  How prepared are you to avoid Satan's ever-present sexual traps? Are you alert to the "watering" and "nurturing" that may be going on in your mind, and your heart?
It's far easier to avoid being seduced when we know that is what is going on.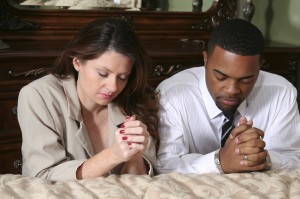 It's far easier to avoid the shower of sin-seeds when we are protected by a strong, constant relationship with Jesus and God's Word.
It's far easier to avoid destruction when we "weed" the garden of our lives.
Are you alert to see if seeds have been sown?  Are you in readiness to spot "weeds" and remove them?
It takes time for an apple seed to yield its fruit.
Same for a sin-seed.
Are you a watchful and alert gardener?
Join me in tending our fields.
Check out these other popular posts:
Help us continue to help you!

Just $1/day ($30/month) WILL make a huge impact for tens of thousands of families…worldwide!!!!
Book a
TECH-SAFE HOME™ seminar for parents by contacting us at:
info@knightsquest.org
or 817.715.4074

This fall, Knights' Quest is launching the all-new

TECH-SAFE YOUTH program!

back-to-school event!!

Got a question?Send it in via e-mail!
Subscribe to Blogging The Knights' Quest via:



.
Need articles for your Church Newsletter? Contact us for permission to reprint our articles!
It's

FREE

for Churches and non-profits!
NOTICE:  All communications with Knights' Quest are held in strictest confidence, within the limits of the Law.