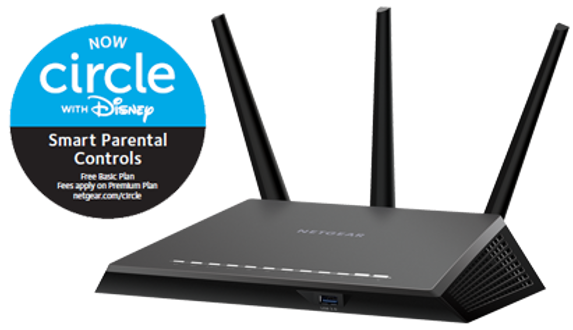 NETGEAR + CIRCLE WITH DISNEY is an outstanding suite of parental control tools for parents who want to protect their children online, at home, or on the go! Previously, Knights' Quest has primarily recommended using OpenDNS and built-in parental controls like Apple's SCREEN TIME feature.
The problems were:
Not all devices had adequate, or even marginal, built-in parental controls.
OpenDNS only worked in your home.
There were other solutions, but they either were cumbersome, not widely deployed, or required violating a device's security (i.e. Jailbreaking & Rooting).
Let's take a quick look at NETGEAR + Circle With Disney (referred to as Circle from here on out) and see what all parents can do!
NOTE:
(Oct 2019) While there are many NETGEAR + Circle With Disney products on the market, Circle has stopped supporting the apps and has launched CIRCLE HOME PLUS. Current users of the NETGEAR systems still have functionality, but the NETGEAR and original CIRCLE WITH DISNEY no longer allow new subscriptions. You can read my review of this new system HERE.
First off, I've been testing Circle for nearly a year. It was relatively easy to set up, and VERY easy to maintain.
Background
Circle originally came out as a separate device, running about $100. It offered a lot of capabilities. Unfortunately, it had a number of incompatibilities with some routers and gateways.
Netgear teamed up with Circle and integrated the system into their NIGHTHAWK and ORBI routers. With this addition, Netgear now offers parents a choice of two parental controls options:
OpenDNS
Circle with Disney
I've discussed OpenDNS a number of times in earlier articles such as: Filtering Your Home Network via OpenDNS: What Parents Need To Know Part I – What is OpenDNS? OpenDNS provides filtering of the web at your router. But, that was all it did.
Features
Circle provides a much broader suite of tools for parents to use. The basic Circle plan, which is "free", is very helpful. Its features include:
FILTER – The filter affects the web, regardless of the device.
PAUSE – This cuts off the Internet for a device, or person/profile.
HISTORY – Provides the web history of a device, or profile.
AD BLOCK – Enables the ability to block ads.
PROFILES – You can set up profiles for different members of the family
SAFE SEARCH – Enables the SAFE SEARCH features for both Google and YouTube.
As the commercial says: "But WAIT! There's MORE!"
The Circle Premium plan adds a lot more to the parent's tool box:
TIME LIMITS – Allows parents to set limits for time on the Internet, both by application and by day. You can even set different schedules for the weekend!
BEDTIME – Shuts the Internet down at bedtime and doesn't turn it back on until the time you designate.
OFF TIME – Allows you to set pre-planned time where the Internet is not connected. This is good for church, school, dinner times, etc.
REWARDS – Allows the parent to reward the child by "bumping up" the time limits for that day, including BEDTIME and OFF TIME.
USAGE – Provides information about online time by day/week/month, by app, or by app category.
CONNECTIONS – Enables connection to other home devices and services, such as ALEXA.
In addition, you can PAUSE a child's Internet access (for instance, when they won't come to dinner!) in addition to giving them REWARDS of extra time, all remotely via your own phone.
All of this extra capability runs roughly $5/month or $50/year.
Some may ask: "Well that's all well and good when the kids are home, but what about when they are out and about, using cell data or other WIFI systems?"
Mobile Devices
Circle has a solution for that, as well: CIRCLE GO. This is an app, available from the Apple App Store or Google Play Store (as appropriate), that extends Circle's control wherever the device may be. I have personally been using CIRCLE GO with both my iPhone and a test Android phone. It works like a champ! This adds another $5 to the monthly charge.
There are many details and smaller features to Circle which I will cover in future articles, but before I finish this overview I want to talk about DEVICES and PROFILES.
Circle searches out everything on your network and adds it to the Circle system. This includes any non-family member's device that hops onto your WIFI. As a default, it adds it to the HOME profile which, properly set up, will provide a basic level of protection for the folks that come over.
Each device can be assigned to a personal profile, the HOME profile, or it can be "unmanaged". But, a device can only be assigned to a single profile. Here is a picture showing some of my devices in the App.
As you can see, Circle added everything except the kitchen sink (which isn't on the network). It included ECHO Dots, external drives connected to the network directly, our ROKU TVs, and more!
To get started, there are only three things you need in order to get NETGEAR + Circle With Disney up and protecting your home:
A compatible Netgear router, which you can find here: Router List
A WIFI network
A Smart phone, Apple or Android. Download the CIRCLE and CIRCLE GO apps from their respective stores.
Set up is easy, and if you run into an issue, you have free tech support for the first 90 days! After that, you can find a lot of helpful folks in the Support Community!
All in all, parents with two children who want the Premium and
CIRCLE GO features will have a monthly cost of $10: $5 for Premium and $5 for up to 10 devices with the CIRCLE GO apps. That's not much to protect your family!

Finally, Circle's inclusion in the NIGHTHAWK and ORBI systems gives you ANOTHER reason to upgrade to a faster, more capable router!
Learn more at Netgear's Circle Home Page!
IMPORTANT NOTES (OCT 2019)
CIRCLE has stopped accepting new subscriptions for the mobile CIRCLE app used on iOS and ANDROID devices. The means only the home network features can be obtained through NETGEAR + CIRCLE WITH DISNEY. To obtain full capability, you now have to purchase the CIRCLE HOME PLUS device which also includes 1-year subscription coverage for Premium Features and up to 10 mobile apps. Read my review HERE!

NETGEAR + CIRCLE WITH DISNEY is not compatible with GOOGLE WIFI, which has it's own parental controls.
Check out these other popular posts: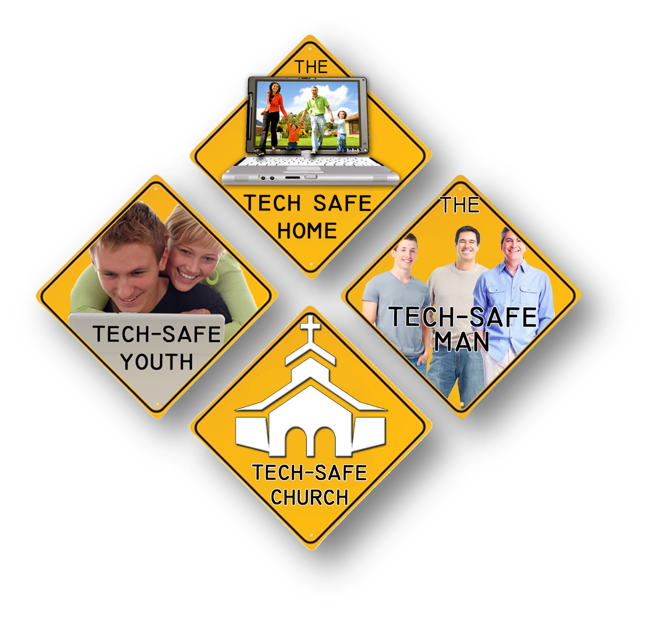 Need articles for your Church Newsletter?
Contact us for permission to reprint our articles!
It's FREE for Churches and non-profits!
NOTICE: All communications with Knights' Quest are held in strictest confidence, within the limits of the Law.