YEA!  Summer's over and the School Year is about to begin!  It's time to hit those sales, pay those band bills, and cart the kids to pre-season practices!
It's also a good time to get the household ready, technology-wise, to be a safer and more secure environment for our families.  There are a lots of new computers and other gadgets being bought this time of year so a little thought and a little preparation can make a HUGE difference!
First off, let's talk about what parents need to do, at a minimum, for desktop and laptop computers.  There are FOUR VULNERABILITIES we need to take a quick look at:
Inappropriate content (porn sites, hate sites, etc.)
Viruses and malware
Computers just needing tune-ups.
Losing your data!
Let's look at options to help you protect both your systems and your family.  Given the Recession and its effect on the family budget I will look at some of the free or lower-cost solutions!
INTERNET CONTENT FILTERING:  There are a lot of great filtering options out there.  I'd like to recommend two, in particular:
OpenDNS is a FREE SERVICE (for home users) that filters your entire network  level.  That means it will filter web content, not only your computers, but also any game systems or portable devices such as iPads, iPods Touches, and laptops brought over by your kids' friends.  OpenDNS should be your FIRST LINE OF DEFENSE in your home against inappropriate content.  Keep in mind that OpenDNS FILTERS but does not provide many other parental controls.  For more information see my blog post:
Filter Your Home Network…for FREE!!!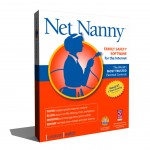 NET NANNY is a FOR-PAY filtering package that installs on your computer.  In addition to filtering it also provides a lot of time management features such as cutting the Internet on/off at certain times, having "Internet allowances", etc..  If you are using OpenDNS at home then Net Nanny is a great "second layer" to put on laptops to protect your kids when they are on someone else's network.  Net Nanny is available for both WINDOWS and Mac OS X systems and will soon release products for Android and iOS (Apple) devices.  There will also be later releases designed for Windows 7 Phone, RIM, and Symbian devices.  You can find out more about Net Nanny HERE.
SYSTEM SECURITY & MAINTENANCE:  Now that we have addressed content filtering we need to make sure we have our systems protected against viruses and malware.  There are a number of good, FOR-PAY products out there, each with their own strengths and weaknesses.  Which is best is almost a "religious" discussion among geeks.  So, I asked one of my contacts who works in the area of "cyberwar" what HE uses.  He uses, and recommends, AVIRA:
AVIRA is available in both FREE and FOR-PAY versions.  The free version, of course, does not have has many features, but the for-pay version, AVIRA PROFESSIONAL, is very reasonably priced at $44.99.  It is available for Windows users in both 32-bit and 64-bit versions and AVIRA ANTI-VIRUS is also available for ANDROID, MacOS, & iOS systems.  The ANDROID ANTI-VIRUS PRO version is $11.99.  You can get more information about AVIRA HERE.
It is a fact of life that Windows needs cleaning up from time to time.  While Windows comes with a set of "System Tools" there always seem to be better tools "out there" on the market.  The good news is that there is a great set of utilities available ABSOLUTELY FREE that can help you keep your system straightened out.  It's called GLARY UTILITIES:
GLARY UTILITIES is a complete toolbox for keeping your Windows computer tuned up.  One of the best tools is "1-Click Maintenance" which performs six of the most common maintenance functions to keep you running smoothly.  In addition, there are separate modules with tools to shred files beyond recovery (good for bank info, etc.), recover accidentally deleted files, manage files and folders, and more.   The free version is fully capable and is not "crippled," nor does it expire.  It just lacks a few of the features that the FOR-PAY version has.  The most important of these is the AUTO-CARE function that runs 1-click maintenance on a schedule that you set.  So, if you can remember to run Glary Utilities every week or so (maybe with a reminder in your phone?) then you can save some money.  If not, the PRO version is $19.99 and supports 3 computers (as of July 2017).  You find out more HERE.
DATA PROTECTION:  Last, but not least, we need to talk about backing up data.  Yes, I know, that is boring and confusing to many people, but you will be SO THANKFUL you did it when you have your hard drive crash, or your teen decides to reload Windows without telling you.  The good news is that is a LOT SIMPLER than it used to me.  There are two things you need:
Software to make the back-up.
A safe place to put the backed-up data.
BACK-UP SOFTWARE:  As with almost all other utilities out there, you can pay, or you can use free packages that do the job very well.  In this case, the software I recommend performs backups in an OUTSTANDING manner.  It's called SyncBack, and it is FREE!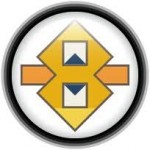 SyncBack is used to back-up folders and files to an external drive.  It has a lot of options, but all you basically have to do is create a "profile" that says: "Back  up the files and folders that are in this folder on my PC and put them in that folder on an external drive".  It takes a few clicks, but it is exactly that simple.  Now, here is the unusual thing about SyncBack, being that it is free: It has the ability to schedule and run these back-ups AUTOMATICALLY.
I have SyncBack set up with a number of profiles to save my DATA (I don't back up all the software, that  is too big!).  To give you an idea about how to approach your back-ups I'll share my profile objectives with you.  The SyncBack profiles on my ministry laptop are designed to back up my:
Ministry data on my laptop (weekly)
OUTLOOK and QUICKBOOKS data (daily)
Personal files (weekly)
iTunes library (weekly)
Pictures (weekly)
Now, each of my other Windows PCs also have SyncBack installed, with profiles set to run automatically.  Also, I have them set to run at different times between midnight and 6am, when no one is using the computer.
You can learn more about the FREE version of SyncBack HERE.
Do you really need this? Well, in April 2016 our house got hit by lightning during a typical Texas thunderstorm.  LOTS of electronics were FRIED, even with surge suppressors (it came in through the cable connection, bypassing our system).  We may have lost equipment that the insurance company replaced (silver lining: UPGRADES!) but we did not lose any important data (pictures, financial records, etc.  It works!
HARDWARE:  Now, what about hardware to back up on? That where the good news REALLY lies!  Cost have dropped and you have a lot of choices.  Here are the three things you need to consider:
 Am I backing up only one PC/laptop?  If so, I strongly recommend a USB-connected drive (not a "flash drive", but an external hard drive).
Am I backing up multiple computers on a home network? If so, I recommend an external drive with a CAT-5/ethernet connection  (Ex: Western Digital MyBookWorld series drive)
Am I backing up a lot of video and music files, especially from multiple users? If so, you need a HUGE drive (recommend at least 2TB (that's 2,000GB)!
I currently use a 1TB drive that connects to my network via an ethernet cable.  That way all of my computers can access the data directly without slowing down a "host" PC.
Check the back-to-school sales.  There are some truly awesome deals on back-up drives right now.  Just remember to get the right kind of connection (USB or ethernet).
Now, if you have a huge amount of cloud storage (DROPBOX, ONEDRIVE, GOOGLE DRIVE, etc.) then you can back up to the LOCAL folder that syncs to the cloud.  This is a good idea in case your house/office is destroyed by fire, flood, tornado, etc.
Well, that's Part I on BACK-TO-SCHOOL TECH SAFETY 2017.  Here is PART II!
Make sure you subscribe so that you are notified when new blog posts come out!
Share your tips/tricks by leaving a comment!
Check out these other popular posts:
Help us continue to help you!

Just $1/day ($30/month) WILL make a huge impact for tens of thousands of families…worldwide!!!!
Book a
TECH-SAFE HOME™ seminar for parents by contacting us at:
info@knightsquest.org
or 817.715.4074

Educate and equip your youth with the
TECH-SAFE YOUTH program!

Contact us to schedule a
back-to-school event!!

Got a question?Send it in via e-mail!
Subscribe to Blogging The Knights' Quest via:



.
Need articles for your Church Newsletter? Contact us for permission to reprint our articles!
It's 

FREE

 for Churches and non-profits!
NOTICE:  All communications with Knights' Quest are held in strictest confidence, within the limits of the Law.