This is the second part of a three-part post and is updated for 2012.
The topics to be covered are:
Is Your Church Cyber-Safe?  Implementation
IMPLEMENTATION
In the previous post I introduced the issue and need for a cyber-safe church.  In this post I'd like to discuss issues surrounding the implementation of a cyber-safe church, and staff.
Let's start with "WHY" you are doing this.  It's really simple:
To protect your staff from temptation and sin by making it

harder

to

succumb

to temptation, and
To

set

the

example

for the Congregation and Community.
I know that you have questions and comments on those two, but please take a moment to consider these events from my own past:
I have accidentally hit porn sites just by mis-typing EBAY! When sites with inappropriate material pops up, I experience two problems:

.
I can't get those images out of my mind, EVER!
Satan can and will use those images and MEMORIES to send "firey darts" of temptation.


.
When I was in the Navy we had

unannounced

drug

tests

.  It was required for reasons of duty, safety, and professionalism, because the stakes were high:  The lives and safety of our shipmates and countrymen.  So, our attitude was this:NOT ON MY WATCH!


NOT ON MY SHIP/IN MY SQUADRON!




NOT IN MY NAVY

The tests were the ONLY way to ensure that those we trusted our lives to were clean by giving folks a reason NOT to do drugs or by catching those that used drugs and getting them out of our Navy!
If we are serious about purity and Christian living, we have to address this, and we have to set the example.
So, after church leadership has made a commitment to having a cyber-safe church and staff it is time to take action.  And these actions are:
Installation Planning
Contingency Planning
Education
Survey
Installation – Site
Installation – Homes
Announcement
Let's look at these individually.
.
INSTALLATION PLANNING
This is an effort you do not want to work as you go.  There are several key factors that you must plan for:
SIZE OF INSTALLATION
Small Churches: The most cost effective method for churches with only a few computers would be to procure licenses of required software for each computer/device.
Medium Churches: The means used by these Churches will depend on both where they fall under "medium" and their demographics.  The following considerations should be made:
Do we have sufficient IT personnel/expertise to install and manage a firewall-based solution?


.

Is our network small enough that client software or a DNS-type filter (OpenDNS) is a better choice?
Large Churches: Most large churches have a full-time IT professional on staff.  This makes the use of an Internet Security Appliance or DNS-based filtering the most cost effective approach for on-campus computers.
ALL CHURCHES: If your staff uses portable computers then you will need to install client software on each system.  Otherwise, they will be unprotected outside the Church.
TIMING OF INSTALLATION
On-Campus:
As much as IT people hate to admit it, the best time for this kind of effort is at night or over a weekend.  Preferably a long weekend, with no "mission-critical" activities on Monday! 🙂
One important part of the "timing" is to not let folks know it's coming.
"WHAT?  Not warn my STAFF?"
That's right, because you may, or may not, have a problem with a staff member and their Internet use.  The statistics bear that out.
So, you want to execute this quickly, and without giving anyone a chance to cover any tracks.
Yes, it is unpleasant, but by warning your staff you only delay what may be inevitable.  And, if a scandal/problem DOES come out later, it will do so in an unexpected and uncontrolled manner that will damage your church far more!
Home Systems:
This, obviously, will occur after the installation on church-owned systems..
This may not be required, but strongly encouraged, with the Church footing the bill.  However, if the Church requires the use of a service such as OpenDNS (which is FREE for home use) then cost factors vanish.  It certainly wouldn't hurt the Senior Staff to set the example!
.
CONTINGENCY PLANNING
Murphy's Law and IT installations and upgrades seem to go together.  So there is a need for contingency planning.  And, it's not limited to the IT department, either.
Perform back-up of all computers having new software installed.


.

Make sure you have all log-ons and passwords (your IT admin should have those)


.

Have a back-up date ready in case "something" happens that nix-es the chosen weekend (funeral, storms, etc.)
Contingency planning is not limited to IT issues.  You will need to have a plan and resources in place should inappropriate materials or usage be found.  We'll cover that in PART III: RESTORATION.
.
EDUCATION
An important part of this effort is educating the staff about the problems that a cyber-safe Church addresses.  This should be a comprehensive program for all staff members that includes:
The nature of the pornography/predator problem in the Church/Nation.


.

What to do if a church member comes forward with a problem or a friend/family member with a problem.


.

Resources to use ( technologies, counseling resources, etc.).


.

The new Church policies dealing with tech-related sin (Wait!  We'll talk about that in PART III!)


.

Any emphases the Church wants to have in the coming year to educate and equip church members and the community.
Without seeming too self-serving, the SEX, KIDS, & THE INTERNET – FOR PROFESSIONALS Seminar is perfect for educating and equipping clergy and support staff on these subject, both for their own protection and so they can minister to others!
.
SURVEY
During the same time period as the installation, or before, a complete data survey should be performed in order to start with a baseline understanding of what inappropriate material, if any, is on the Church's computers.  This must include church-owned laptops, office PCs, and servers.  This may also be a good time period to:
Survey the computers for installed software and make sure that all PCs are "legal".




.

Ensure that all security and utility packages are up-to-date and properly configured.




.

Examine your complete inventory for upgrade planning.
Depending on the size of your organization it may be worthwhile to have outside consultants involved.  It is also wise to, again, consult with an attorney familiar with your state's and the Federal Government's laws regarding privacy in the workplace and electronic monitoring.

.
INSTALLATION – ON-CAMPUS
Once you have your plan finalized and the date arrives:  EXECUTE.
.
INSTALLATION – PERSONAL SYSTEMS
This will require scheduling.
You may also want to have a meeting with staff parents to equip them for discussions with their children.  For software filters, expect about an hour per system.  For OpenDNS, 60-90 minutes for an entire home.
.

ANNOUNCEMENT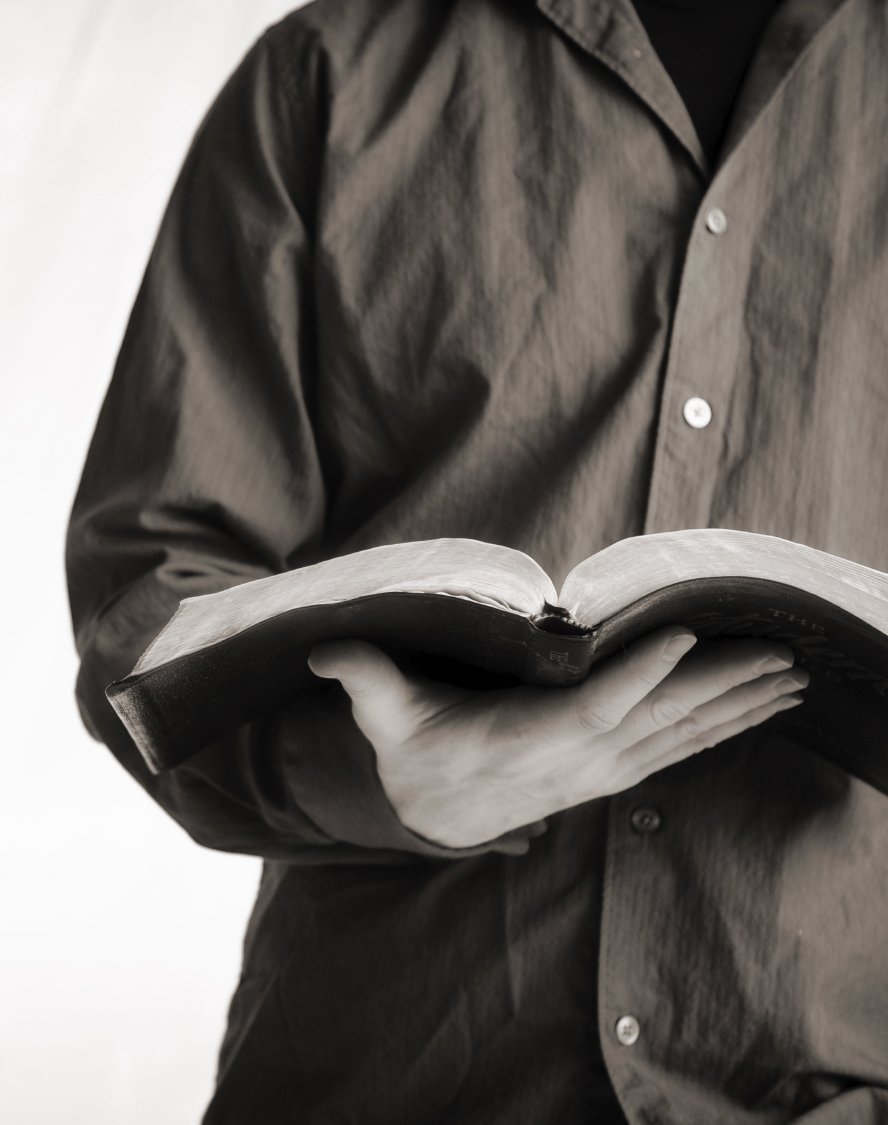 After the Survey, On-Campus Installations, and shakedown period are over, it should be announced to the congregation that your church is striving to be a "cyber-safe church".
This may be as part of a sermon on pornography/purity.
The Church may want to schedule a seminar or class for parents/adults for 2-4 weeks down the road.
Depending on your community situation, you may want to release a Press Release to local media.  This would emphasize the following:
The nature of the threat pornography poses in 21st Century America.




.

The actions that the Church is taken.




.

A clear understanding of the fact that there are no 100% solutions (same for seatbelts and accidents).


.

Mention of how "Your Church" is addressing modern issues that face the family, and that it is working to set the example!

  (This can be used as part of an outreach campaign, as well.)


.

Put it on your web site. You never know when a couple/family struggling with Internet sin will be looking for help, or a church home.


.
SOME MISCELLANY
As you are working your implementation plan, here are a few miscellaneous things to consider:
If the Church has a cell phone account, ask your provider what access/filtering options they offer for smartphones.




.

If you are installing an Internet Security Appliance, you may want to have some of the PCs on the network to have full access to the Internet, some to have limited access, and others to have NO access.




.

Consider if you have any computers not on the network (an ideal storage area, no?)




.

If you have a 24/7 youth center, make sure that any gaming machines are NOT allowed access to the Internet unless they are filtered by a DNS-level filter.  You may want to make a separate netowrk for these machines.


.

Make sure any wireless systems have NEW encryption codes and SSIDs.


.



FINALLY!!!!!
This is a lot of work and, depending on your church, a lot of money.  I won't sugar-coat that.
But, compare that to these facts:
Your church could lose members, reputations, and cash-flow if there IS a scandal.




.

A large fall-off in membership/giving due to a scandal could threaten any loans, and even the ownership of your church property.

(I've seen this happen!)


.

Your church could, potentially, have legal liabilities.




.

Staff members who fall to temptation will lose years of preparation, and those they have been discipling may become discouraged, or fall off in their faith completely.




.

There are members in your church struggling with same issues.  Your example may lead them to take action and get help!




.

Such an emphasis will add great credibility to youth and adult purity efforts!


.



NEXT WEEK:
As the Lord allows, I will finish this series next week with PART III: RESTORATION.  In that post, I'll talk about how to address the issues involved with staff and church member involvement with online pornography and the like.
So, I'll leave you with this question:
Should the way a church handles moral failure by a staff member
be any different than how Corporate America does?
Check out these other popular posts:
Check out these other popular posts:
Help us continue to help you!

Just $1/day ($30/month) WILL make a huge impact for tens of thousands of families…worldwide!!!!
Book a
TECH-SAFE HOME™ seminar for parents by contacting us at:
info@knightsquest.org
or 817.715.4074

This fall, Knights' Quest is launching the all-new

TECH-SAFE YOUTH program!

back-to-school event!!

Got a question?Send it in via e-mail!
Subscribe to Blogging The Knights' Quest via:



.
Need articles for your Church Newsletter? Contact us for permission to reprint our articles!
It's

FREE

for Churches and non-profits!
NOTICE:  All communications with Knights' Quest are held in strictest confidence, within the limits of the Law.