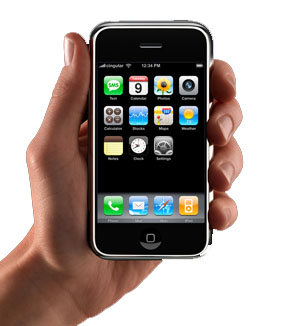 The Apple iPhone and iPod Touch are very popular devices.
I own a Touch, myself.  It does lots of things for me:
Keeps me straight on my schedule
Holds all my contacts
Has pictures of my kids
Plays music and video (the latter helps with soccer practice)
Let's me surf the

Internet

(when I'm on a WI-FI hotspot)
and MORE!
The problem is, our kids get all that functionality, too, including the ability to surf the Internet.  ALL of it.
That includes porn sites of all types, including those that are specially designed for navigating on the iPhone, Touch, and other mobile devices.
Parental controls are emerging, but they are used differently than on a PC.  The iPhone/Touch can't run "background" programs, so filtering is a challenge.  Current filters essentially replace SAFARI, Apple's web browser, with a customized browser containing a filter.  Kids can get around this by just using SAFARI, or downloading another browswer.
To help parents deal with this situation I've written a Guide on how to take control of your child's iPhone or Touch.  You can find it here:
Taking Control of Your Child's iPhone or iPod Touch
There is also a 2-part video showing you how to do this in a step-by-step manner.  It can be found at KQM TV!
Don't forget to also contact your cell phone provider and see what filtering can also be put into place at their level.
Have a blessed day and remember:
Our children are just like we were!

Scary

, ain't it!

Check out these other popular posts:
Help us continue to help you!

Just $1/day ($30/month) WILL make a huge impact for tens of thousands of families…worldwide!!!!
Book a
TECH-SAFE HOME™ seminar for parents by contacting us at:
info@knightsquest.org
or 817.715.4074

Add the

TECH-SAFE YOUTH™ program to educate youth about the Biblical purity in our technologically driven world!

Got a question?Send it in via e-mail!
Subscribe to Blogging The Knights' Quest via:



.
Need articles for your Church Newsletter? Contact us for permission to reprint our articles!
It's

FREE

for Churches and non-profits!
NOTICE:  All communications with Knights' Quest are held in strictest confidence, within the limits of the Law.