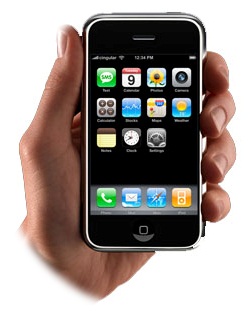 You are a great parent! You got your child an iPod touch! Now they can watch TV and Movies when they are in the car, or listen to music while studying without making YOU listen to their music!
Did you know they can also read your iPhone's text messages, too? Both SEND and RECEIVE?
I thought you might not…. Let's see what is going on, OK?
The iPhone, iPod, and iPad are all very popular. Apple has done a great job integrating them and getting them to "play well together" and with your PC/MAC. Therein lies the problem.
The APPLE MESSAGING APP ties in to your Apple ID automatically when you set up a device to use your Apple ID for that new device. The idea behind this is that, since your messages all go though the APP and not the phone, you won't miss anything if your phone is charging and you' are using your iPod/iPad out by the pool.
Well, many parents have their children's devices use the parents' iTunes account in order to monitor and control what music/videos/books/apps that the kids get a hold of. This is not a bad idea when you have smaller kids (<16). Kids definitely need some controls and monitoring, especially since a person can quickly blow some SERIOUS money on these various online media stores (not just Apple's iTunes, but Amazon, Google, etc.), and since there are products on iTunes that are inappropriate for children.
Unfortunately, when this set up is in place, the child's device (iPod or iPad) will then receive ALL of the texts that the parents' iPhone sends AND receives. Potentially, this could have legal risks if clients or employees are text-ing confidential or protected material. Plus, if Mom and Dad are happily married then there could be some VERY embarrassing texts flying through the air!
Fortunately, this is easy to resolve. All you have to do is eliminate the parent's Apple ID from the SETUP for the MESSAGING app. Here's how:
Tap on SETTINGS
Scroll down & tap on the MESSAGES app.
Tap on the SEND/RECEIVE spot.
Tap on the e-mail address that is tied to your iTunes account/Apple ID.
Tap on REMOVE THIS E-MAIL.
Then back out.
Here is how to do it, graphically:
After you remove your APPLE ID, then make sure that you put in another e-mail address. That way a software update won't reset things on you!
That's it!!! Doing the same thing on an iPad is just about as easy!
So, remember to always inspect/review any child's device regularly to make sure all is well! Kids will be kids,and sometimes the technologies, themselves, will even rear up and bite you!
Check out these other popular posts:
Help us continue to help you!

Just $1/day ($30/month) WILL make a huge impact for tens of thousands of families…worldwide!!!!
Book a
TECH-SAFE HOME™ seminar for parents by contacting us at:
info@knightsquest.org
or 817.715.4074

Add the

TECH-SAFE YOUTH™ program to educate youth about the Biblical purity in our technologically driven world!

Got a question?Send it in via e-mail!
Subscribe to Blogging The Knights' Quest via:
NOTICE: All communications with Knights' Quest are held in strictest confidence, within the limits of the Law.
t are held in strictest confidence, within the limits of the Law.