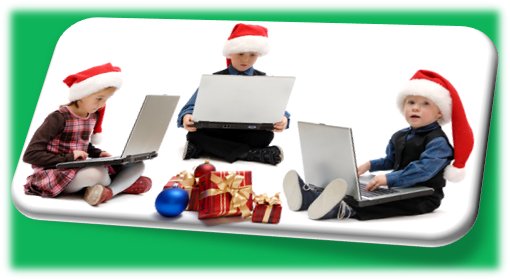 WOW!
Praise the LORD!
We survived BLACK FRIDAY!!! (At least, I hope you did!)
This time of year folks buy LOTS of technology for the kids.  That's great, but only if you understand the safety issues these gadgets and devices bring into the home.
So, here is a quick list of past blog posts that can help you keep your family safer this Christmas Season:
Hopefully these will give you an edge in keeping your family safe.
If this was helpful, please consider supporting our research and seminar development through the DONATE button, below.  Your tax-deductible gift will help up keep up with the ever-changing threats and will enable thousands of families address these threats that technology is bringing into the home:
Pornography
Predators
Unwise online behavior/pranks
Sexting
More…
Check out these other popular posts:
If you or your organization would like reprint rights please contact us at: info@knightsquest.org
Help us continue to help you!

Just $1/day ($30/month) WILL make a huge impact for tens of thousands of families…worldwide!!!!
Book a
TECH-SAFE HOME™ seminar for parents by contacting us at:
info@knightsquest.org
or 817.715.4074

This fall, Knights' Quest is launching the all-new

TECH-SAFE YOUTH program!

back-to-school event!!

Got a question?Send it in via e-mail!
Subscribe to Blogging The Knights' Quest via:
NOTICE:  All communications with Knights' Quest are held in strictest confidence, within the limits of the Law.