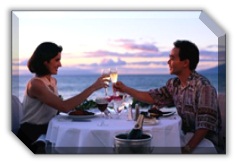 You might want to read the previous articles in this series:
"SINGLE AGAINs" – Part I: The Purity Challenge
"SINGLE AGAINs" – Part II:Transitioning To Singleness Due to Divorce – Dating
"SINGLE AGAINs" – Part IIIA: Your Purity Threat Assessment
"SINGLE AGAINs" – Part IIIB: Your Purity Threat Assessment
"SINGLE AGAINs" – Part IIIC: Your Purity Threat Assessment
"SINGLE AGAINs" – Part IVA: Single, Social, and a Parent
If you are a Christian single parent that is dating you have a number of challenges. We've talked about a few in Part IVA. Those dealt mainly with logistics and safety. Now, let's look at considerations regarding your dates and your kids!
How Mom or Dad date will have a huge impact on children. Children need stability and security, and we as parents have to make sure that their needs have priority over ours. That doesn't mean we won't date, but it does mean we have to be intentional about the impact we are going to make on our children through our dating activities.
Let's remember that, as Christian parents, our goal should be that our children grow up to be adults that are stable, functioning in Society, and pure until marriage. Your attitudes and actions while dating will greatly influence the stability of their lives and their purity. Let's look at how we deal with our kids when we have a new Significant Other in our lives. For this discussion, I'll be referring to children 18 and younger. Adult children are a different ball game, entirely!
VAULT or REVOLVING DOOR?
The kids are likely going to know that you are dating, unless they are very small. So, it will not be a surprise when they are introduced to the person in your life. You need to examine when you will go from dating a person to connecting them to your family. Here is a guideline that I recommend:
Dates do not enter our children's worlds until
the relationship matures into a committed, monogamous relationship.
There are several good reasons for waiting until this point to introduce the person you are dating:
It helps you stay more objective while determining if this person is a good candidate for being "The One!"
It gives the children stability since they won't have to adapt to changing people.
It keeps the dating relationship simple, in the beginning, and that allows both of you to focus on each other and not the complexities of blending.
1. OBJECTIVITY: Even if you have the most mature and responsible children in the world, they don't need to be a "date detector" to give your new S.O. a pass/fail. You need to do that, initially, and you need to do so at the adult level. At the same time, you don't want "he/she is so good with the kids" to overshadow any red flags (or just regular incompatibilities/differences) that YOU need to consider. You need to make your evaluations of a person you have started dating based upon you, them, and the wise counsel of adult Christian friends.
2. STABILITY: As I mentioned earlier, kids need stability. You may have been married a long time and have changed. Your "list of desired characteristics and features" may have also changed, and dating different people (in a Christian manner) may help you get a feel for who/what you are even looking for. Well, the kids don't need to hassle with that, and they don't need to keep track of who is who. Primarily, the kids need to become involved with your new S.O. when there is a high likelihood that the relationship will be long term.
3. SIMPLICITY: Dating is hard enough. You have to make plans, get to know each other, evaluate each other, etc. etc. etc. Why complicate the beginning of a relationship by bringing kids into play. Yes, your dates should know, up front, that kids are part of the package, but keep it simple. Don't even worry (too much) about the kids and this person and, instead, focus on ensuring that you both are compatible and have similar values, beliefs (not just religious), and interests. If things work out, THEN you can bring the kids into play, after they are so smitten with you that they will overlook any "eccentricities" your children may have!
A GODLY EXAMPLE
OK, so you've introduced everybody and your new boyfriend/girlfriend is going to "be around" the family. I've talked about purity and related issues in earlier posts. Still, I want to emphasize that the rules and standards that we as Christian parents seek to instill in our children apply to adults as well! It is critical for your children's spiritual and emotional development that you set a godly example of how to date in a manner that pleases Christ. That means:
No sleepovers!
Strict boundaries around the home.
Reasonable and appropriate "PDA".
Mutual expressions of faith.
1. SLEEPOVERS: As a Christian parent would you let your teenage daughter have her boyfriend sleep over? Of course not, so that rule applies to YOU as well! You might think that this is a pretty basic boundary, but I've talked to the children of "good church-going folk" who have dates spend the night, or who share tents/cabins on "family outings". Remember, God's standard is NO SEX (of any kind) until after the wedding.
2. RED LINES: In military aviation, a "RED LINE" on the deck or on the concrete flightline signifies danger, usually of the "THOU SHALT NOT OR ELSE YOU CAN DIE IF YOU ARE NOT CAREFUL" variety. We have "red lines" in my home, too, at least for my kids' dates. The primary red line is the landing of the stairs. Guests of the opposite sex don't go upstairs. You need similar "red lines" in your home for YOUR dates. Explain how you are setting boundaries to both protect you a Christian adults,, and how you are wanting to set the example for your kids.
3. PDA: When you are first "in love" you might be, or want to be, very affectionate…physically. Part of being a good example for your kids is managing your own expressions of love and affection to appropriate levels and actions. And, you have to make sure your date knows your standards, too. Here are a considerations:
Hands/touching should be no lower than the small of the back when standing/walking (no hand in each other's hip pockets, etc.)
Kisses should be short and not "too" passionate"
No "groping"
Avoid the "horizontal"
In other words, you should avoid doing what you would tell your kids to avoid doing.
Oh, and this applies when you are out without the kids, too! Your witness for the Kingdom is 24/7/365 and is always wherever you may be seen, by anyone!
4. WORSHIP: This needs to be a basic. Your children should see your S.O. as a person of faith, and should see the two of you practicing your mutual faith. Remember, Paul wrote that we are not to be "unequally yoked with unbelievers". So, your children should see you dating a fellow believer, and they should see you both actively living your faith. (i.e. Walking your talk.)
It is vitally important that your children be considered in your new social life.
How do you deal with it?
Check out these other popular posts:
Help us continue to help you!

Just $1/day ($30/month) WILL make a huge impact for tens of thousands of families…worldwide!!!!
Book a
TECH-SAFE HOME™ seminar for parents by contacting us at:
info@knightsquest.org
or 817.715.4074

This fall, Knights' Quest is launching the all-new

TECH-SAFE YOUTH program!

back-to-school event!!

Got a question?Send it in via e-mail!
Subscribe to Blogging The Knights' Quest via:
NOTICE: All communications with Knights' Quest are held in strictest confidence, within the limits of the Law.