Why is this an issue?
Watch the video, below, and then read on!
This video was first broadcast a little over a year ago on 01 May 2011, but it is making the rounds on the Internet and social media.  So, how should Christians react?
First, I completely agree that this is patently a RIDICULOUS idea!  But, as Christians, we need to go beyond "It's Bad" or "It's Stupid", because our opponents (guided by the Enemy) will try to paint those of us who object in such a manner as "old fashioned religious nuts", or some such.  We need to speak INTELLIGENTLY and in a thoughtful, prepared manner.  In other words, dump the emotions and use logic and facts!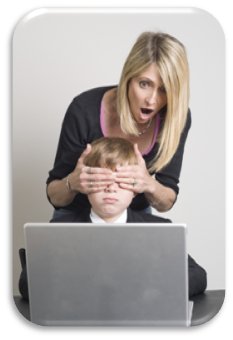 So, let's take this apart and put it back together, OK?
Teaching children the pleasures of sex is the functional equivalent of teaching them to make gun powder.  It puts a terribly powerful force in the hands of those with little-to-no maturity and no impulse control.


.

The power of sex, especially the "repeatability" of it (t"That was FUN, let's do it some more!"), will lead to manipulation and coercion, even RAPE!  Think of the bullying and peer pressure that is on the playground NOW, and then factor in the sexual dynamic!  Plus, think about how children 10-15 would prey upon those who are younger than they are!


.

Powerful chemical interactions occur in the brain during sexual activity.  God designed these to reinforce the marriage relationship through bonding.  Repeated bonding/un-bonding, due to multiple sex partners, adversely affects the ability to bond with a future spouse, weakening the future family.
.
Understanding the pleasures of sex will make children that much more vulnerable to predators, both peers and adults.  As an analogy, a child who doesn't understand candy can't be tempted as much by it when offered by a stranger. Sex will be even more powerful an enticement.


.

Birth Control & STDs: We are going to expect 10-year-olds to practice safe sex?  The boys in this age range can't remember to wear a bicycle helmet!  The implications of turning pre-teens loose on the sexual battlefield will have disastrous results in the areas of child health, unwanted pregnancy, and STD control.  My word, ADULTS don't even get it right, many times!


.

This is against God's Design!  No, the Bible does not give an age of consent, but it does give PRINCIPLEs for judging right/wrong.  Based upon all that is written in the Bible about marriage/sex, teaching pre-teens the pleasures of sex seems, in my opinion, to risk the results of Matthew 18:5-6.
This recommendation just continues the campaign to take the raising of children away from parents.  That way, the State can then indoctrinate them.
But, this was a year ago? Why should we worry?
Because I hadn't heard about it until I saw it on Facebook in 2012!!!
Because a seed planted in the Spring may not yield fruit until late Fall.  This was a seed, and it is being cultivated.
Pastors, church leaders, and Christians around the World must rise up to combat this and it's related efforts to keep destroying those Jesus loved so much: The children.
Just because something is blatantly a bad idea, doesn't mean it won't be implemented, especially if good men and women do nothing.
Time to make a fuss, brethren!
Check out these other popular posts:
Help us continue to help you!

Just $1/day ($30/month) WILL make a huge impact for tens of thousands of families…worldwide!!!!
Book a
TECH-SAFE HOME™ seminar for parents by contacting us at:
info@knightsquest.org
or 817.715.4074

This fall, Knights' Quest is launching the all-new

TECH-SAFE YOUTH program!

back-to-school event!!

Got a question?Send it in via e-mail!
Subscribe to Blogging The Knights' Quest via:



.
Need articles for your Church Newsletter? Contact us for permission to reprint our articles!
It's

FREE

for Churches and non-profits!
NOTICE:  All communications with Knights' Quest are held in strictest confidence, within the limits of the Law.