OK, it's almost here, AGAIN!!!
BLACK FRIDAY!
First, if you work in retail, may the Lord be with you!  I HATED Black Friday when I was working my way through Seminary!
Second, there are a number of hidden dangers and other considerations that parents need to keep in mind before they go shopping that impact both Internet safety and Internet purity!
So, quick and dirty, let's look at some of them!
Game Systems
The main things you need to consider with getting a game system, ether console or handheld, is:
Does it have a web browser?  (PS3, PS4, PSP, Wii, and DSi, X-Box: YES!)
Where will the system be located? (Kids' rooms and other "private areas" are a big NO-NO!)
Now, a "YES" doesn't mean you shouldn't get a particular system, just that you should take extra precautions after the presents are open! At a minimum, your network should be filtered through an OpenDNS account. You can start my 2-part OpenDNS article here.
Note that the parental controls you may read about for game systems are for the games, not web or streaming content.  Also, make sure any games you purchase for your children (or that they buy with all their Christmas money) have age appropriate ratings.  Read more about the ESRB ratings at the ESRB RATINGS GUIDE.
Cell Phones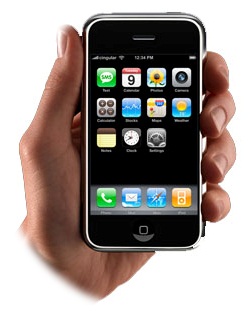 Ok, what kid DOESN'T want a cell phone, in particular, a smart phone?  These provide great comfort and convenience, even for the parent. But, there are issues you need to address:
Does a child NEED web access? If so, can you afford an "UNLIMITED" data plan?"
How much will it take to replace a lost/damaged phone? That special price you got at the store was based upon a sign-up discount in your contract.  The phone actually cost $100-$300 MORE!
Will "insurance" protect against accidental damage, theft, or loss?   Also, is there a deductible, and how much is it?
Does your provider have any parental controls?
How well can you monitor your child's use?
Finally, there is the BIG QUESTION:
Apple or Android?
Well, Android phones have made a big impact, but there are definite concerns that I have regarding their suitability for children.  These concerns are:
Android is not standardized. Each manufacturer uses a customized version of Android, which may affect any parental control software.  In fact, different MODELS may have different Android packages!
The Android Market is not policed that much, unlike Apple's App Store and iTunes.  It depends on publishers policing themselves. This impacts both the availability of adult material as well as presents security concerns.  Apple requires testing and such before an app goes into its store.  There is less control in the Android Market as you can read in this PC WORLD article.  There are those in the industry who believe that the Android operating system is less secure than Apple's iOS.  Techies might enjoy this comparison from Information Week. (Of course, both are more secure than the desktop version of Windows!)
Accessorization may be higher with an Android phone if you already have iPods and such in the home (Cables, etc.).  Plus, while many iPhone accessories are interchangeable with the iPod, that is NOT true for Android phones. These may require completely different cables, software, etc., from model to model.
If your kids are into Apple's iTunes store… just get an iPhone.  Trust me.  Just do it.  It will be simpler and you will endure much less "whine" and questions.
Apple phones have a high degree of parental control built in that is a true blessing to parents.  This is integrated with the iTunes software and store, as well.  You can read about it in  Securing Your Child's iPhone or iPod Touch.  Apple provides control over content in apps, movies, music, TV Shows, and the like.  Android?  Not so much.  While you can set a "maturity level" for downloading apps in the Android Market, that's pretty much it.  Here's an article from droidlessons.com on:  How to setup parental controls on Android
e-Readers
E-readers and e-books are a permanent fixture, now.  So, what do you need to consider when purchasing a child one of these?
What is the age and technical expertise of the child? Is "just a plain" e-reader device fine, or would the child make good use of a more advanced device such as the Fire or a tablet like the iPad or Galaxy Tablet?
DO NOT GET 3G/4G connected e-readers!  First, you don't want to pay for another phone bill.  Second, you do not want kids to have "anywhere" access (especially with tablets such as iPads and Androids).  If they have it, they are on a completely unfiltered connection to the Internet.  if a tablet/device is "Wi-Fi Only" then you have some level of online access control.  There are plenty of Starbucks, McDonalds, Panera Bread's, etc that have FILTERED WIFI!  Plus, it keeps kids from always being linked up and teaches patience!   If needed, you may be able to tether off your phone, instead! (I have unlimited tether/data via T-Mobile.)
How are purchases paid for?  Kindle and Apple iBooks both allow you to create accounts without use of a credit card and then "load up" the accounts through gift cards.  This provides parents with both control and a level of financial control/safety.   Nook has gift cards, as well, but requires a credit card.
When you set up or update the account that the device will use for purchasing and downloading make sure that a parent's e-mail address is used for the receipts.  That way parents know what the kids are downloading! Read this article about what's at the Kindle Store, and know that other systems have the same material:  Amazon KINDLE: What Parents Need To Know – Part I  Bottom line: There is LOTS of FREE PORN available for Kindle, iBooks, and Nook!
Does your child's school system use, or intend to use, a particular system? Some are using iPads and Kindles for text books.  Check it out before you purchase a device.  Who knows, you might get a device ISSUED to your child in the near future!
Personally, the only readers I would advise you to purchase are: iPad or Kindle (any version).  These are the "biggies" and you will have long-term availability of both publications and accessories.  If you want a "reader-only" solution I would lean to the KINDLE.  If you think the child would use a multi-purpose device (and you can afford it) then I would go iPad.
Oh, and check with your local public library to see what they offer!  Many are now offering e-books for download/check-out! (But there may be few parental controls in place!)
iPods and MP3 Players
Portable music players have come a long way from the old Sony Walkman tape player! (Yep! I'm THAT old!)
Considerations for purchasing these devices for children are:
Music? Or, Music/video/photo?  Do you want the child to be able to carry around music PLUS movies, TV Shows, and pictures?
If more than just music, I recommend iPods.  Your child is probably already using the iTunes store and getting them an iPod prevents confusion.
What is the age/responsibility level of the child? Are they responsible enough to keep and care for a $300 device?
How large a capacity will be needed? If your child (or spouse) will load it up with movies and TV shows then I recommend at least 32GB! (It delays the "I'm running out of room" whine!)
Again, make sure the iTunes account uses a parent's e-mail address so that you receive all purchase receipts, and only use gift cards.
Other things to keep in mind is the availability of accessories, gift cards, and the like.
Desktops, Laptops, & Tablets

Now, if Johnny or Janie have been REALLY good this year you might be considering getting them a computer: Desktop, laptop, or tablet.  This is especially true since laptops are ridiculously cheap (I got my youngest's college laptop from Best Buy for <$250)  Is a laptop a good idea?  Well, that depends on the child and your home situation.  Here are the considerations:
Does the child really NEED portability? (I know they WANT it, but do they NEED it!)  If so, laptops or tablets are to be considered.
Is the child a "hardcore gamer"?  (We're talking STARCRAFT, HALO, and GRAND THEFT AUTO, not MINECRAFT, here.)  If so, you should get a desktop that can be easily upgraded as games change and become more advanced (new video cards, peripherals, etc.).  If you feel they need portability then you will need to get a GAMING laptop, and those cost more.  Laptop chips and video systems are not as powerful as their equivalents in a desktop, so you need to be sure what's "under the hood".  Since laptops generally can't be updated, especially the video systems, you have to spend the money up front.
Will they be doing a lot of homework or other creative work? Then a tablet may not be the best idea, unless you get one that has the options for regular keyboards and mice.
Do you need insurance? If you think the child might drop a table or laptop then a good risk/reward analysis is needed between replacement cost and the insurance.  Laptop screens are always in the top 2 items fixed on laptops.  If you have purchase the child a gaming system: GET THE INSURANCE!!!
Where will the computer be? It should NEVER be in their room unless you have the entire home filtered, and even then I advise against it!  Even if you filter your home network, a child may get around that by tethering to their or a friend's phone!  All Internet devices should be used in public areas.  It also keeps the kids from becoming hermits!
Don't forget to budget for antivirus and other utility programs, as well as a battery back-up so they don't lose their term paper during a storm!
Well, those are some quick-and-dirty considerations for parents buying technology for the kids this year  Remember, though, that gifts do NOT have to be high-tech!  There is nothing wrong with the following gifts:
Books (old school kind, not electronic)
Creative toys such as LEGO®, K'NEX®, MARBLE RUN®, LINCOLN LOGS®, electric trains, and more.
Educational toys such as: Telescopes, Microscope, Electronics Toys, and sets such as LEGO's MINDSTORMS (robotics and programing), TECHNICS, and DESIGNbyME products.)
Sports toys.
Clothing
These are just a few tips and ideas.
Have a fun BLACK FRIDAY, and MERRY CHRISTMAS!
 NOTE: This article may be reproduced in newsletters or flyers for use  by religious, educational, and parenting organizations provided no changes are made and linkable attribution is made.  Please copy us on any electronic publications.
Check out these other popular posts:
Help us continue to help you!

Just $1/day ($30/month) WILL make a huge impact for tens of thousands of families…worldwide!!!!
Book a
TECH-SAFE HOME™ seminar for parents by contacting us at:
info@knightsquest.org
or 817.715.4074

This fall, Knights' Quest is launching the all-new

TECH-SAFE YOUTH program!

back-to-school event!!

Got a question?Send it in via e-mail!
Subscribe to Blogging The Knights' Quest via:



.
Need articles for your Church Newsletter? Contact us for permission to reprint our articles!
It's

FREE

for Churches and non-profits!
NOTICE:  All communications with Knights' Quest are held in strictest confidence, within the limits of the Law.