Part 3 of 3. You might want to first read PART 1 and PART 2.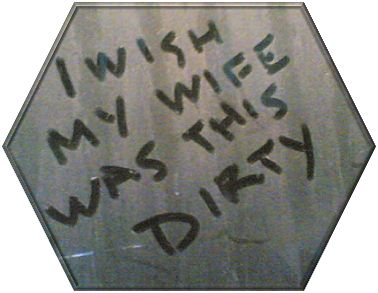 In the Part 1 of this series I shared about the youth minister at a Youth Ministry Conference who wrote on (hopefully) a friend's very dirty SUV the message:
"I wish my wife was this dirty!"
In Part 2 I discussed how this perpetuates a non-Biblical view of marriage and sex.
There is a third aspect of this that we need to examine:
Is this a symptom of a personal problem in the Youth Minister's life and how should it be addressed…BIBLICALLY?
Now, I know that this guy could have just seen that dirty windshield, remembered that he saw this line somewhere in another parking lot  (it's a widespread joke), and unleashed his "inner Michaelangelo".  But, what if this also reflected an inner dissatisfaction with his marriage?
That presents an entirely different matter: He is taking an inappropriate action related to his dissatisfaction.
So, how SHOULD we address issues, concerns, and/or conflicts related to the marriage bed?  I'd like to share a few quick approaches:
PRAYER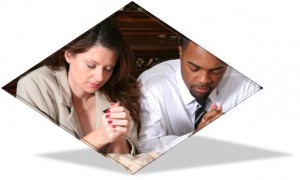 It may seem like a no-brainer: Take your troubles to the Lord.
But, when it comes to sex it sometimes "just doesn't seem right".  I mean, is this something God/Christ cares about?
The Biblical answer is: YES!
Remember, in Proverbs 5:18-19 God tells us to rejoice (together with our wife) in the wife of our youth.  Song of Solomon is a description of the passionate love of a couple.
Remember, God designed us to enjoy sex and designed sex for us to enjoy. (That whole "Male and female, He created them" thing.")
So, as in any area of life, if there is an issue, you need to first take it to the Lord in prayer.  If the issue involves your relationship with your spouse (wives can be dissatisfied, too!) then you should seek prayer before you even bring up the matter.
SCRIPTURE
If we are having any kind of issues in our marriage we need to ensure that we are living in accordance with God's Word.  Therefore, the next step is to seek a thorough understanding of God's design and intent for marriage and sex.  A good place to look for starting points is my blog post:
SEX: What Was God THINKING???!!! Part I – Design
(followed by reading Parts II – V)
Remember to always read God's Word seeking what He SAYS, and not what you want His Word to say!
Once you have sought God's intent and His boundaries through prayer and Bible study, only then are you ready to  take the next step:
TALKING ABOUT IT!
Sex is a difficult topic for some.  For others it is a favorite topic.  Regardless of how difficult or easy it is for you and your spouse to talk about sexual matters you need to keep a few things in mind:
Bring the matter up at a neutral time, free of other issues/distractions.
Talk about your feelings/desires/etc. in terms of "I" and "ME". 

Do NOT

talk about "YOU" as that will make your spouse become defensive!
Understand that you are both different, coming from different backgrounds and with different views on sex, sexuality, and what is good/bad in terms of sex.  (You might want to read MARRIAGE, SEX, & THE PISTACHIO PRINCIPLE before talking.)

Do not

make demands.
Do not say "I just don't understand" as it communicates that you think something is "wrong" with your spouse. Rather, ask your spouse to help you understand their feelings, their position on the matter.
Remember, it may not be that big a deal, anyway.  Your spouse may have the

SAME ISSUES

and was trying to find a way to bring them up.
If you disagree (and sometimes it takes a few discussions/days/weeks/etc. to resolve these issues) then agree, without anger or frustration, to let God have the issue and commit to pray for each other (that they will be aligned with GOD'S WILL and not that God will just "change their mind") and talk again.
Remember, that your issue may never be resolved to YOUR satisfaction.  In fact, God may want to change YOU to be more in line with your spouse instead of what you expect.  Be clay in the Potter's Hand.
This is quick and simple, but hopefully it will give you some ideas on how to discuss this topic in a God-pleasing manner.  And, you may find that broaching the subject leads to a rapid resolution.
SEMI-TRANSPARENT EXAMPLE: My wife and I had an issue in our marriage that really, really angered and frustrated me.  It has lasted 3-5 years!  When I raised the issue, I found out that SHE felt the same way that I did on that particular issue and it led to a good discussion on how to deal with the issue.  Amazing how a little communication resolves things!  Now, I'm being intentionally a little vague here for obvious reasons, but also so that you won't say:
"Well, that was THAT problem!
Ours is different/bigger/more serious!"
Really?
Maybe not!
Our artistic Youth Minister may have been "just funnin' a bit", but maybe not.  Let us hope that he is less rash in his art in the future!
Share your thoughts!

What do you think are good methods/strategies
couples can use to discuss sex?
NOTE:


This blog article is intended to educate and inform about approaches
to Christian sexuality and purity.  Individuals and couples are encouraged
to seek qualified Christian counseling to address serious marital issues and/or addictions.

Check out these other popular posts:
Help us continue to help you!

Just $1/day ($30/month) WILL make a huge impact for tens of thousands of families…worldwide!!!!
Book a
TECH-SAFE HOME™ seminar for parents by contacting us at:
info@knightsquest.org
or 817.715.4074

This fall, Knights' Quest is launching the all-new

TECH-SAFE YOUTH program!

back-to-school event!!

Got a question?Send it in via e-mail!
Subscribe to Blogging The Knights' Quest via:



.
Need articles for your Church Newsletter? Contact us for permission to reprint our articles!
It's

FREE

for Churches and non-profits!
NOTICE:  All communications with Knights' Quest are held in strictest confidence, within the limits of the Law.